Counter-Protesters Drown Out Supremacist Rallies in DC (+Photos)
TEHRAN (Tasnim) - Hundreds of counter-protesters massively outnumbered white supremacist rallies outside the White House.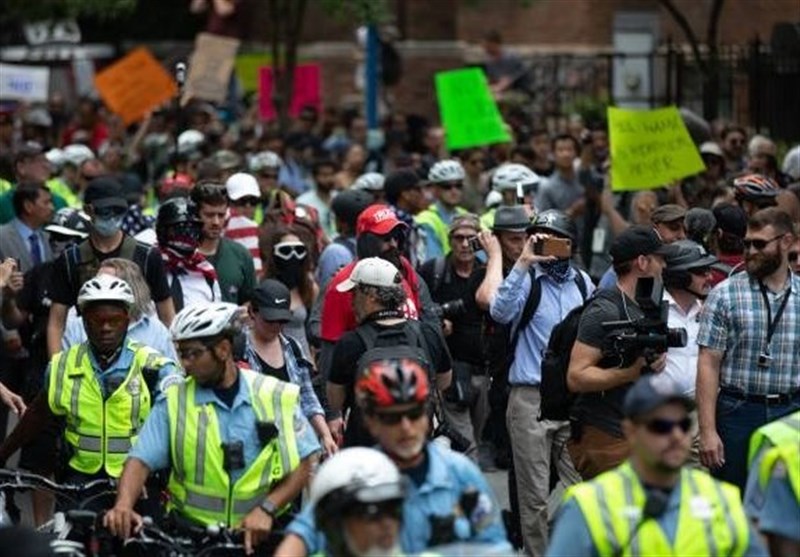 Heavy police presence was seen in the center of the US capital as crowds of anti-nationalist protesters gathered to protest the Unite the Right rally one year after the Charlottesville clashes.
In an effort to avoid a repeat of the chaos of a deadly protest in Charlottesville, Virginia, exactly a year ago, Washington police closed streets and threw a ring of steel across a public park to make sure the white supremacists and rowdy counter-protesters did not come into contact, France24 reported.
Only about 20 white nationalists trickled in from nearby Vienna, Virginia -- under heavy police escort -- at Washington's Foggy Bottom Metro station, as a larger group of at least 300 counter-protesters awaited them, shouting "Shame!" and "Get out of my city!" and jeering them loudly.
After marching to Lafayette Square in front of the White House, the white supremacists were driven in police vans back to a different train station.