Iran Unveils Homegrown Ballistic Missile with Pinpoint Accuracy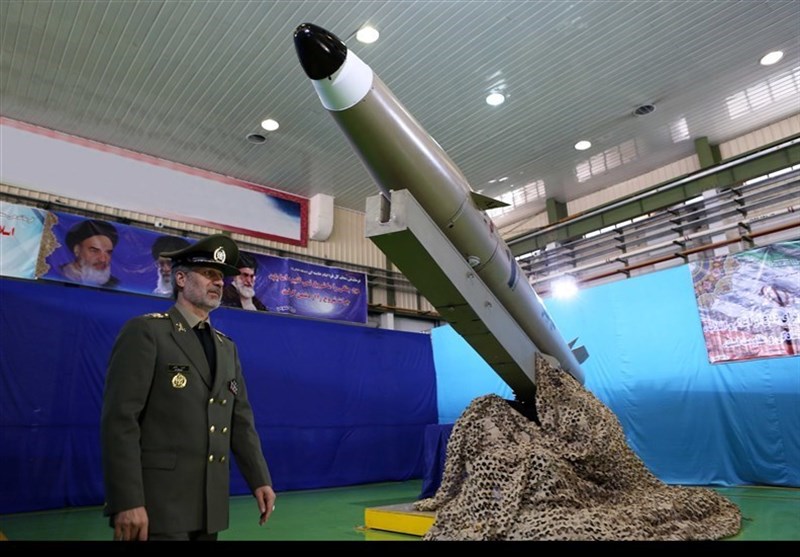 TEHRAN (Tasnim) – Iran's Defense Ministry unveiled a new generation of the homegrown "Fateh" (Conqueror) ballistic missile, which can evade radars and hit targets with pinpoint accuracy.
In a ceremony in Tehran on Monday, Defense Minister Brigadier General Amir Hatami unveiled the new generation of Fateh missiles, saying the Defense Ministry's Aerospace Organization is capable of fulfilling practical needs of the Armed Forces by turning ideas into products in a short span of time.
The minister said the new generation of Fateh, an agile, radar-evading and tactical missile with pinpoint accuracy, has been fully designed by the local experts and successfully test-fired.
Mass-production of the new missile will help Iran make major strides in boosting its defense capabilities and deterrent power, the general added.
He further stressed that the Iranian Armed Forces will never back off from plans to promote the missile industry and enhance the capabilities of homegrown missiles.
Denouncing the foreign interference in Iran's defense sphere and the attempts to cap Iran's missile power, Brigadier General Hatami said Iran will never allow the outsiders to interfere in its domestic issues.
In comments in October 2017, Leader of the Islamic Revolution Ayatollah Seyed Ali Khamenei had also rejected the idea of negotiations on Iran's defense power, stressing that the country will press ahead with the plans to boost its might and build up its defense capabilities.
"As we have announced several times in the past and announce it once again, the country's defense capabilities and power are not subject to negotiations and bargaining," Ayatollah Khamenei said at the time.
"We will have no bargaining and dealing with the enemy over the country's means of defense and over whatever provides or supports the national power," Imam Khamenei underscored.