Jahanbakhsh Sees Brighter Times for Albion
TEHRAN (Tasnim) – Iranian winger Alireza Jahanbakhsh believes Albion will have "good days" when its new-look squad settles.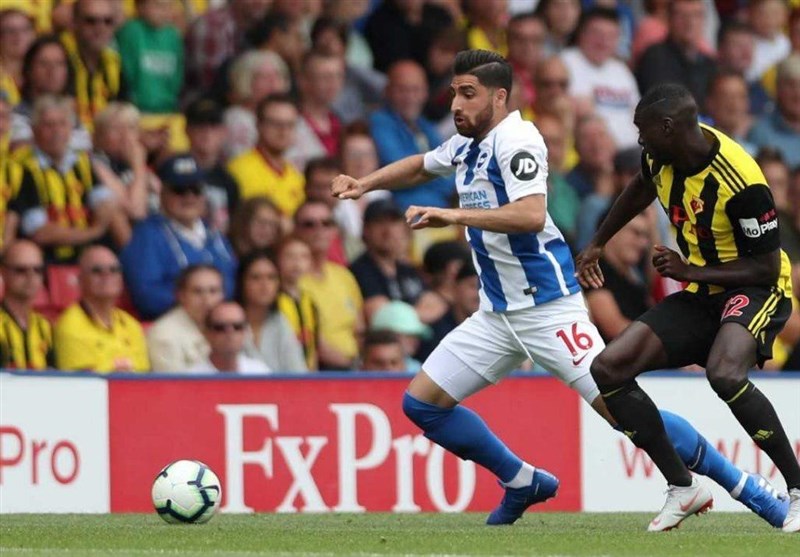 The Iran international came off the bench during the second half of the 2-0 defeat at Watford.
"Every team needs time to get used to each other. We have four or five new players, maybe more," Jahanbakhsh said.
"Most of the guys who played against Watford had played together last year. But it is just the beginning of the season.
"I think there are going to be good days for us. We have quality players, a good manager and a good group," he stated.