Yemenis Mourn Children Killed at Saudi Coalition Airstrike (+Video, Photos)
TEHRAN (Tasnim) - Mourners gathered in large number on Monday to bury tens of children killed in a Saudi-led coalition airstrike on a bus in Sa'adah.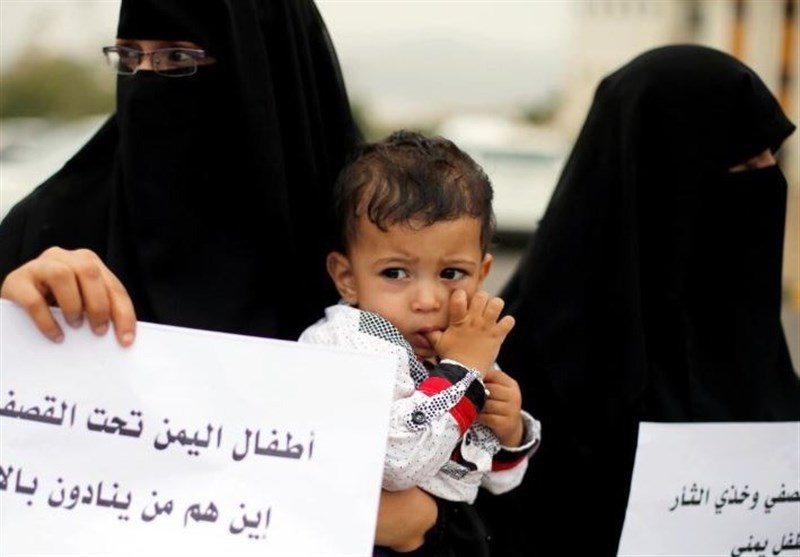 At least 40 children were killed in Thursday's raid which hit the bus as it drove through Dahyan market in Sa'adah.
The bodies wrapped in white shrouds were transported from the hospital to a large square for prayers before heading to the graveyard, where rows of graves were dug on Friday, according to Reuters.
People carried pictures of those killed as Houthi forces managed the crowd attending the funeral.
Scores of Yemeni children also took to the streets of Sanaa on Sunday, to protest against Saudi-led coalition airstrikes in the country.
The Saudi coalition said on Friday it would investigate the strike after UN Secretary-General Antonio Guterres condemned the attack and called for an independent probe.
But on Saturday, the Saudi state news agency SPA said Saudi Arabia's mission to the world body had delivered a message to Guterres reiterating that the military action was "legitimate" and had targeted Houthi leaders responsible for "recruiting and training young children".