16 Militant Drones Destroyed by Russian Air Defenses at Hmeimim Base in August
TEHRAN (Tasnim) - Maj. Gen.Alexei Tsygankov, head of the Russian Center for Syrian Reconciliation, said on Tuesday that the Russian air defense at the Hmeimim airbase have downed a total number of 16 unmanned aerial vehicles (UAVs) launched by militants operating in the Idlib, since early August.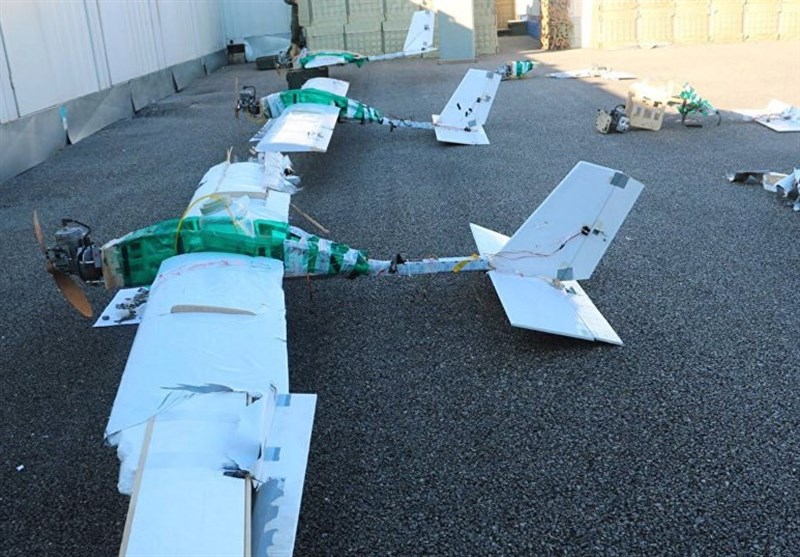 "A total number of 16 unmanned aerial vehicles, launched from the territory controlled by illegal armed groups in the Idlib de-escalation zone, have been destroyed since the beginning of August," Tsygankov said at a daily briefing.
Maj. Gen. Alexei Tsygankov also said Tuesday that the number of violations of the ceasefire regime by militant groups operating in Syria's Idlib de-escalation zone increased by 36 percent over the past 10 days, Sputnik reported.
"Over the [past] 10 days, from August 4 to August 13, 114 ceasefire violations by illegal armed groups operating in Idlib de-escalation zone were registered. Compared to the period between July 24 and August 2, when 84 breaches were recorded, the number of violations increased by 36 percent," Tsygankov told a press briefing.
According to Tsygankov, Russian medical personnel provided assistance to 60 Syrians, including 19 children, over the past 24 hours.
Meanwhile, Russian military police have deployed four posts next to the Bravo Line along the demilitarized zone at the Golan Heights, two more will be deployed soon.
"At the moment, there are four posts of the Russian military police. In the near future we will deploy two more, there will be six of them. Subsequently, we plan to raise their number to eight, if necessary," the deputy commander of Russian forces in Syria Lt. Gen. Sergei Kuralenko said.
"We render all possible assistance to the UN mission in order to ensure that the UN flag is hoisted at all posts and the mission works in full capacity in the demilitarized zone," the official added.
The Russian Defense Ministry's Center for the Reception, Allocation and Accommodation of Refugees said last week that more than 1.7 million Syrians, who were forced to flee their country during the civil war, would like to return home.
"It is estimated, that 1,712,234 Syrians in nine countries expressed their desire to return back to their homeland (Lebanon – 889,031, Turkey – 297,342, Germany – 174,897, Jordan – 149,268, Iraq – 101,233, Egypt – 99,834, Denmark – 412, Brazil – 149, Austria — 68)," the center's bulletin read.
A total number of Syrians currently living in these countries is 6,638,413, according to the bulletin.
Since September 30, 2015, over 235,000 Syrian refugees have returned to their homes from abroad, including more than 120,000 children, the bulletin noted.