Ankara Notes Normalization of Ties with EU amid Rift with US
TEHRAN (Tasnim) - Relations between Turkey and the European Union have begun normalizing, and Ankara is determined to step up the visa liberalization dialogue with the bloc, Turkish Foreign Minister Mevlut Cavusoglu said amid recently exacerbated Ankara-Washington tensions.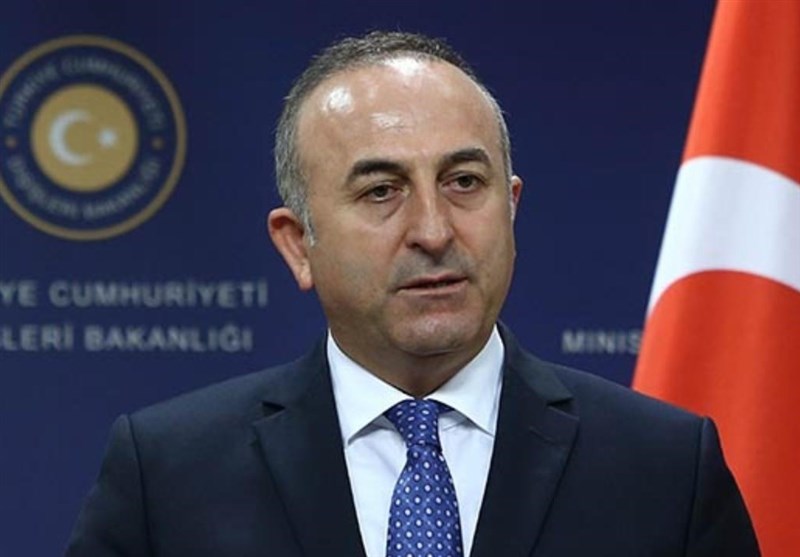 "Our relations with the European Union have started normalizing on a firmer basis. We intend to continue negotiations on visa liberalization with the European Union. In the coming days, a delegation from the Turkish foreign ministry will meet with European Commission First Vice-President Frans Timmermans. We intend to intensify contacts with the European Union on visa liberalization," Cavusoglu said Wednesday, as quoted by Anadolu Agency.
The minister went on to say that Ankara was open to an impartial dialogue with Washington to settle existing disagreements, provided that the United States did not use "the language of threats."
The statement comes against the backdrop of what Turkish President Recep Tayyip Erdogan described as an economic war, sparked by Washington's doubling of tariffs on steel and aluminum imports from the country.
Meanwhile, EU-Turkish relations seem to be getting better after Ankara released two Greek border guards, who strayed into its territory by mistake, as well as Taner Kilic, the chairman of Amnesty International in Turkey, from custody. Their detention was one of the thorny issues that hurt relations between the country and the bloc.
In March 2016, the European Union and Ankara agreed on a deal, under which Turkey pledged to take back all undocumented migrants who arrive in the European Union through its territory in exchange for Syrian refugees accommodated in Turkey, on a one-for-one basis. The European Union, in turn, vowed to accelerate Turkey's EU accession bid, introduce a visa-free system, as well as provide financial aid to Turkey to cover the costs of migrant reception.
However, the bilateral dialogue deteriorated in the wake of the failed coup in Turkey in July 2016, with Ankara accusing Europe of providing asylum for coup plotters. Meanwhile, Brussels has strongly criticized the detention of journalists and human rights activists in Turkey and suspended preparations for new chapters of Turkey's accession negotiations.
Ties further deteriorated after several European countries, including Austria, refused to allow Turkish political figures to hold rallies for Diasporas abroad ahead of the country's constitutional referendum, which was held in April 2017.