29-MW Power Station Inaugurated in Northern Iran
TEHRAN (Tasnim) – In a ceremony attended by Iranian Energy Minister Reza Ardekanian, a power station with a capacity to produce 29 megawatts (MW) of electricity was connected to the country's national grid.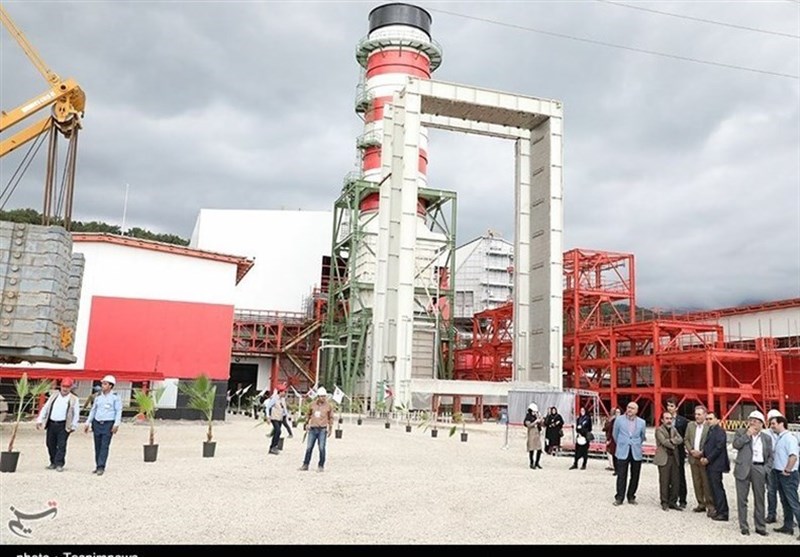 Speaking at the inauguration ceremony in the northern city of Sari on Thursday, the managing director of Iran Small Industries and Industrial Parks Organization (ISIPO), Seyed Mostafa Mousavi, said the power station has been constructed in an area of 5,000 square meters with an investment amounting to about $26.2 million.
He said with the launch of this station, 23 people have been directly employed, adding that the power plant is capable of producing 29 megawatts of electricity for industrial and domestic use.
The official also said helping the national grid to produce electricity, preventing blackouts, and increasing the private sector's participation are among the major advantages of the construction of such power plants.
Speaking to reporters at a press conference in Tehran back in February, Ardakanian highlighted the country's self-sufficiency in the area of power generation and said the Islamic Republic is the top producer of electricity in the Middle East.
About 90 percent of power generation equipment, even complicated parts like turbines and generators, are currently manufactured inside the country, the energy minister said at the time.
He added that Iran's capabilities in the area of power generation have developed over the past four decades so much that the country has become the top producer of electricity in the region.
"At present, we have energy exchanges with all the countries that share land borders with us," he said.
Iran's nominal capacity to produce electricity recently reached about 78,000 megawatts (MW) following the connection of a number of power plants to the country's national grid.