Cleric Urges Banking Reform in Iran
TEHRAN (Tasnim) – A top Iranian clergyman called for a major reform of the country's banking system, saying the three branches of power should work together towards the common goal of boosting the country's economy.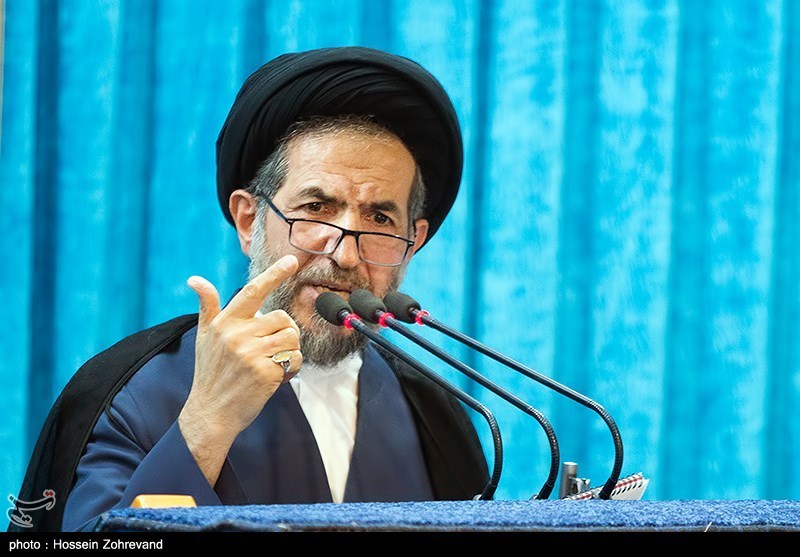 Addressing Friday prayer-goers in Tehran, Hojjatoleslam Mohammad-Hassan Aboutorabi Fard echoed Leader of the Islamic Revolution Ayatollah Seyed Ali Khamenei's call for boosting economy, and asked for a reform of the banking system.
"Such major task requires planning, employment of the scientific elites, and consensus among the scientific and political elites," the cleric noted, saying the three branches of power –the administration, the Parliament and the Judiciary- should work together steadfastly to reform the banking system in the long term.
Aboutorabi Fard also emphasized the necessity for the Central Bank of Iran's independence, saying the new CBI chief must pursue the regulatory body's independence in a transparent manner.
In order for the banking reform to take place and for the country's economy to grow, the Central Bank of Iran must prevent an increase in the value of its overseas assets, the government should cap its debts to avert disproportionate expansion of the monetary bases, and the country's banks should reduce and pay off their debts to the Central Bank of Iran, the cleric added.
In remarks on Monday, Ayatollah Khamenei proposed solutions to the economic problems in Iran, saying the internal problems are not wholly caused by foreign sanctions, but a series of internal issues and mismanagement are also to blame.
Making a reference to the hike in gold coin prices and devaluation of the Iranian money in recent weeks, the Leader said part of the problems are caused by imprudence and mismanagement, irrespective of sanctions.
Reiterating the need for serious fight against corruption, the Leader also stressed that the Islamic Republic takes a tough line against corruption without any reservation.