Iran Navy's Destroyer Equipped with Homegrown Version of Phalanx CIWS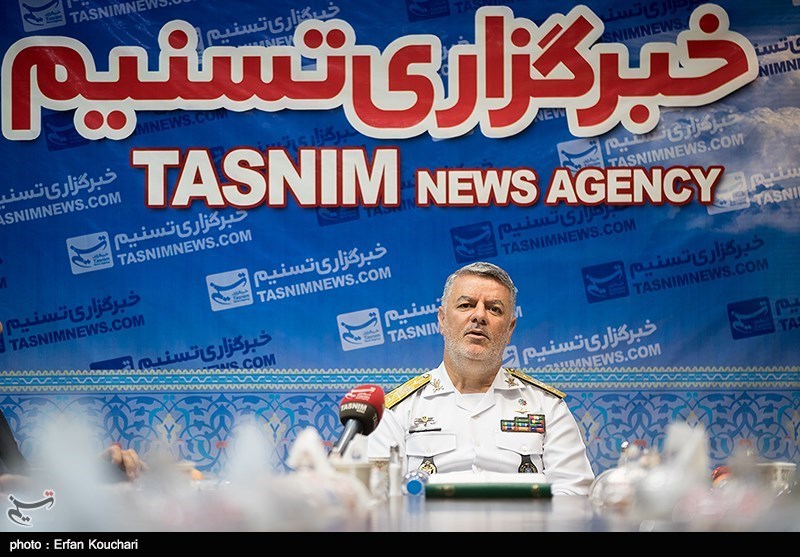 TEHRAN (Tasnim) – Commander of the Iranian Navy Rear Admiral Hossein Khanzadi announced that for the first time, a destroyer of the Navy has been equipped with an indigenized version of Phalanx, a close-in weapon system (CIWS) on military vessels used for defense against anti-ship missiles.
Speaking to the Tasnim News Agency, Khanzadi pointed to the manufacturing process of the Iranian version of the weapon system dubbed "Kamand" and said each warship needs to have several layers of defense, adding that usually the vessels require a range of equipment to intercept projectiles targeting it.
The close-in weapon system can destroy any target from a distance of two kilometers by firing between 4,000 and 7,000 rounds per minute, he said, adding that the Kamand is among such weapons.
The commander further emphasized that only a few countries in the world have the know-how to make such defense systems and, thank God, the Iranian Ministry of Defense has managed to gain such a capability.
He went on to say that for now, the system is going to be installed on vessels that carry out missions in deep and distant waters.
Back in 2015, the then Navy commander Rear Admiral Habibollah Sayyari had unveiled plans for manufacturing the homegrown version of the Phalanx.
Consisting of a radar-guided Gatling gun mounted on a swiveling base, the weapon system has been used by multiple navies around the world, notably by the US Navy on every class of surface combat ship.