Saudi Aid Sign of Riyadh's Defeat in Syria: Houthi Leader
TEHRAN (Tasnim) – Chairman of Yemen's Supreme Revolutionary Committee described Saudi Arabia's contribution of $100 million to the US-led coalition to purportedly help stabilize parts of Syria as the kingdom's concession of defeat in the face of Iran.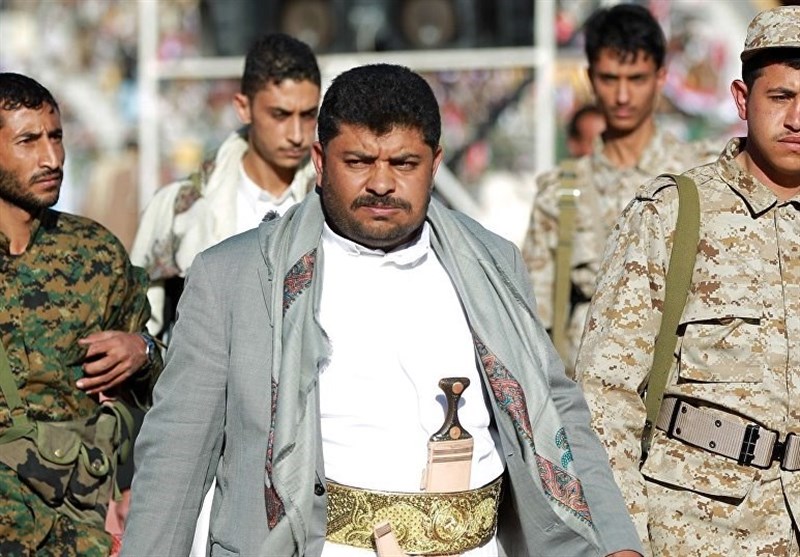 Mohammed Ali al-Houthi said Saudi Arabia should not take pride in its aid, because such a move is a concession of Riyadh's defeat in the face of Iran.
Pointing to the Saudi regime's previous plans to deploy troops to Syria, Houthi said such a shift in Saudi Arabia's policies and contributing to the US-led coalition in Syria is indeed an effort to restore the destroyed morale of Saudi leaders.
Supporting the US-led alliance that claims to be fighting terrorism is an indicator of "continuation of Saudi Arabia's destructive policies in Syria and Yemen" and reveals that paramilitary terrorists fighting in Yemen are the Saudi regime's proxy army, Sputnik quoted the Yemeni leader as saying.
On Friday, the US administration said it will not be spending $200 million that had been planned for Syria stabilization efforts, citing successful efforts to get other countries to step up their contributions.
Washington also welcomed Saudi Arabia's contribution of $100 million to Syria.
The Saudi pledge of help for war-hit Syria came against the backdrop of its involvement in a military campaign against Yemen that has killed thousands of people since 2015.
Since March 2015, Saudi Arabia and some of its Arab allies have been carrying out airstrikes against the Houthi Ansarullah movement in an attempt to restore power to fugitive former President Abd Rabbuh Mansour Hadi, a close ally of Riyadh.
Over 15,000 Yemenis, including thousands of women and children, have lost their lives in the deadly military campaign.