Syria Army Inflicts Losses on Militants in Hama, Idlib
TEHRAN (Tasnim) – Syrian troops shelled terrorists' positions in the northern countryside of Hama and southern countryside of Idlib, inflicting heavy losses upon terrorists' ranks and equipment.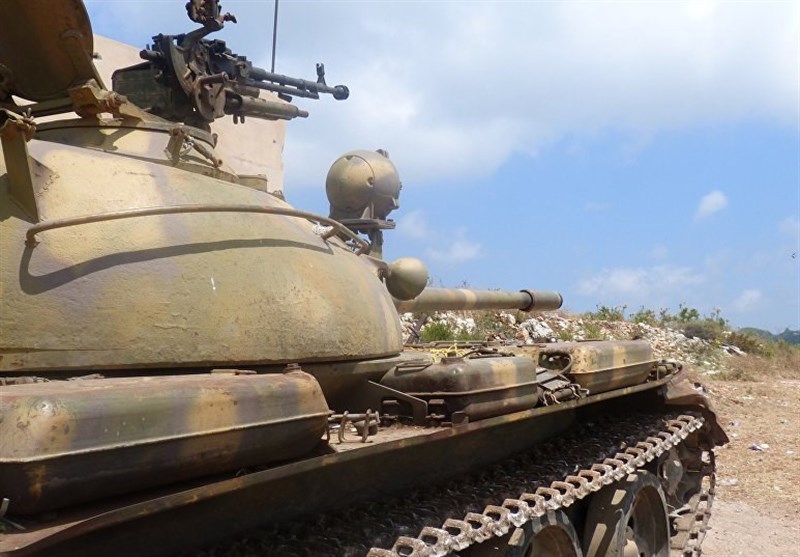 Syrian official news agency SANA's reporter in Hama said that army's artillery bombarded fortified positions of the so-called "Jaish al-Ezza" in the area of Maarkaba in the northern countryside of Hama province, killing scores of terrorists and destroying their sites.
The reporter added that the army's raids also targeted terrorist groups affiliated to al-Nusra Front on the outskirts of Um al-Khalakhil, Tal Mari, al-Khwin, Tal al-Sheeh towns and a number of villages along the southeastern administrative border of Idlib.
Meanwhile in Sweida province, Syrian forces continued to close in on Daesh terrorists in al-Safa hills area in the eastern Badiya desert of Sweida, destroying their hideouts and inflicting heavy losses upon them.
It came after Syrian forces and their allies carried out operations against the terrorists in the Badiya desert and liberated the areas of al-Zalf Dam and Ard al-Kira'a there.