Iran's Larijani Urges Parliamentary Commission to Pursue Georgia Airport Incident
TEHRAN (Tasnim) – Iran's Parliament Speaker Ali Larijani urged the National Security and Foreign Policy Commission to follow up on the case of a recent incident in a Georgia airport in which a number of Iranian female passengers were forced to remove their headscarves during a security check.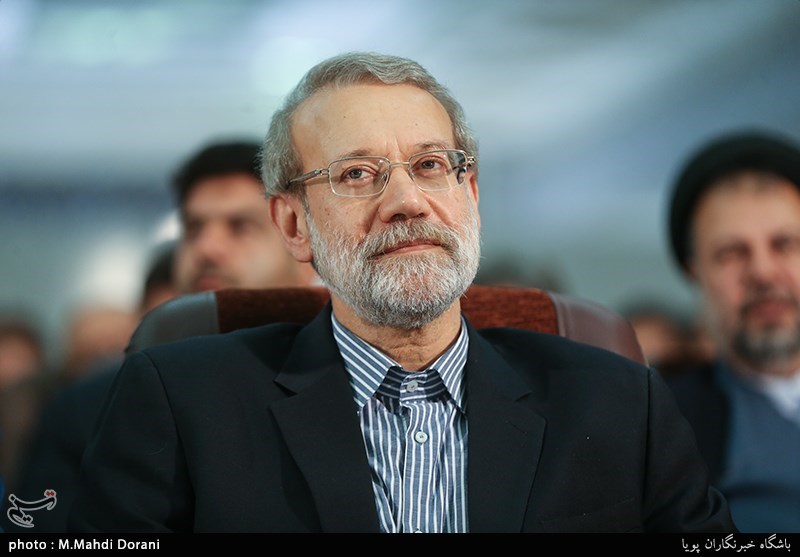 Speaking at an open session of the parliament on Sunday, Larijani condemned the Georgian airport police's disrespect for the Iranian female nationals and called on the Foreign Ministry to summon Georgia's ambassador to Tehran and give him a "serious" cautionary note.
"The parliament should get involved in (pursuing) the case of disrespecting the Iranian women at the Georgian airport so that we would not witness a repetition of such non-diplomatic confrontations," he said.
Larijani further urged the National Security and Foreign Policy Commission to take necessary measures to pursue the issue.
On Friday, Foreign Ministry Spokesman Bahram Qassemi said Tehran has lodged its strong protest with Georgia over the problems which some Iranian passengers faced at Tbilisi airport.
His reaction came in response to a question on the news that several Iranian passengers had their Islamic headscarves disrespected during security check for a flight from Tbilisi to Iran's city of Isfahan, according to the Foreign Ministry's website.
"After the release of a report by the Foreign Ministry's representative office in Isfahan and after the authenticity of the report was confirmed through phone contacts by the Iranian ambassador to Georgia with a number of the passengers on board the flight, the Iranian embassy in Tbilisi expressed its strong protest at the Georgian Foreign Ministry and Tbilisi Airport security police," Qassemi said.
He added that Iran's embassy in Tbilisi continues to follow up the issue at the Foreign Ministry's Department General for Consular Affairs as well as the ministry's Mission in Isfahan.
"Among the measures adopted were the Department General for Consular Affairs expressing its objection to the Georgian embassy in Tehran, the Iranian embassy in Tbilisi sending a note of protest to Georgia's Foreign Ministry, and the Georgian ambassador to Tehran being asked to give explanation on the matter," he said.
"Relevant Georgian authorities have also been asked to pursue the matter and prevent Iranian passengers from being subjected to such treatments again," he said.
"Thanks to the measures adopted, we hope security police at Tbilisi will exercise utmost care concerning the necessity of respecting Muslim women's privacy and keep such incidents from happening again," the spokesman added.