Heavy Storm Surprises Hajj Pilgrims in Mecca (+Video)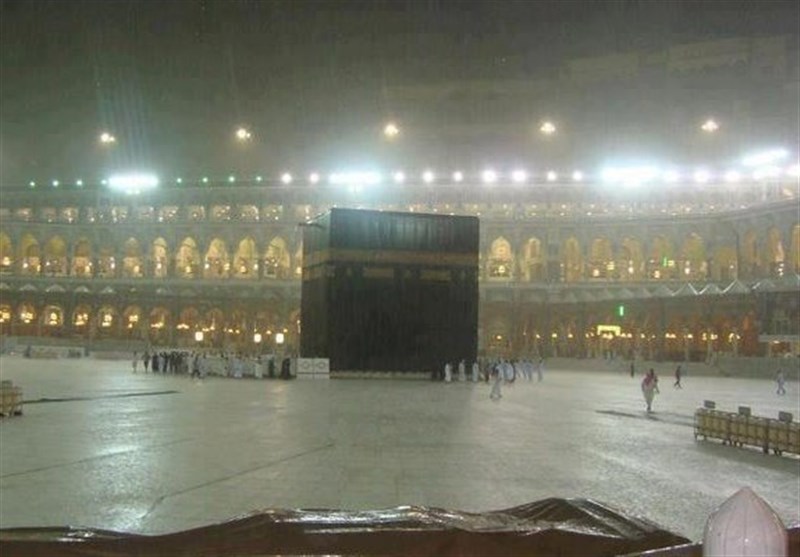 TEHRAN (Tasnim) - Stormy weather and heavy rain surprises over 2 million Muslim pilgrims in Saudi Arabia on Sunday on the first day of the annual hajj ritual.
Worshippers arrived in Saudi Arabia last week for the ritual, which retraces the route Prophet Muhammad (PBUH) took 14 centuries ago.
Several hours of heavy rain and thunderstorms forced pilgrims to take cover in tents and trudge through puddles, with civil defense warning of possible flooding throughout the evening but denying any adverse effects on the rituals.
Some pilgrims prayed at the Grand Mosque before heading to the Mina area or towards Mount Arafat, east of Mecca, where the Prophet is believed to have delivered his final sermon to followers.
They will all arrive by Monday morning at Mount Arafat. Eid al-Adha, or feast of the sacrifice, begins on Tuesday, when pilgrims begin three days of casting stones at walls in a symbolic renunciation of the devil.