New Pakistani Minister Hails Close Religious Bonds with Iran
ISLAMABAD (Tasnim) – Pakistan's new Federal Minister for Religious Affairs and Inter-faith Harmony Noor-ul-Haq Qadri highlighted the age-old religious ties with neighboring Iran, urging closer relations between the two countries' government, clerics and university students.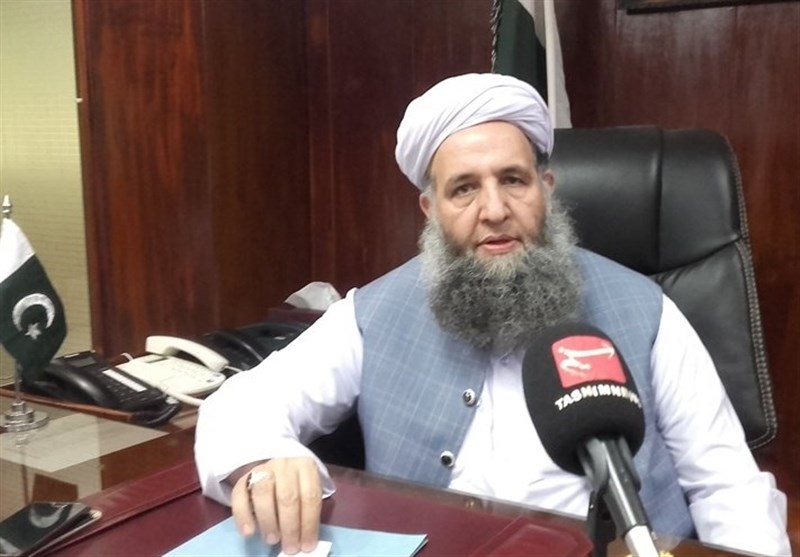 In his first interview with the media after taking office, Qadri told Tasnim that the ties between Iran and Pakistan are not limited to neighborliness.
Iran and Pakistan enjoy age-old and deep-rooted religious relations, the minister underlined, saying the two neighbors have based their ties on neighborliness and rapport.
"We cannot disregard the deep ties with Iran as such relations form the basis of our connection with the neighbors," he added.
He also called for efforts to immediately clear up misunderstandings, if any, adding that interaction between the Pakistani and Iranian governments, people, religious clerics, students and universities would not only serve the interests of the two countries, but also benefit all Muslims.
Asked about the conditions of non-Muslim minorities in Pakistan under new Prime Minister Imran Khan, Qadri said Islamabad never regards the non-Muslim countrymen as minorities, describing them as "brothers" who are part of Pakistan and can enjoy equal rights.
Pakistan held general elections on July 25 to elect members of the 15th National Assembly and the four Provincial Assemblies.
The former Pakistani cricketer Imran Khan and his party won the parliamentary elections, promising a new Pakistan. He was sworn in as prime minister on Saturday.