Iranian Athlete Makes History by Gaining Woman's First-Ever Taolu Silver Medal (+Video)
TEHRAN (Tasnim) - Iranian 18-year-old Wushu practitioner Zahra Kiani gained the silver medal at the 18th Asian Games in Indonesia.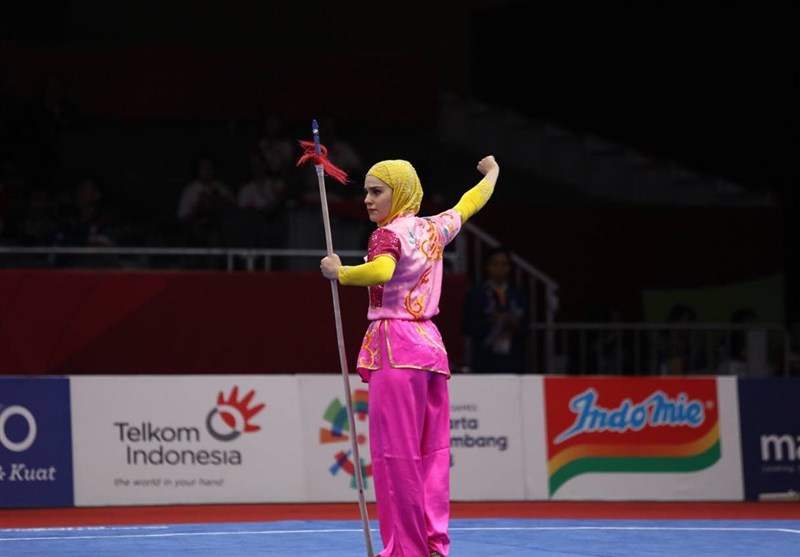 Kiani participated at the Qiangshu competition of Women's Jianshu and Qiangshu All-Round match at the 18th Asian Games in Jakarta.
The Iranian athlete stood in the second place by scoring 19.41 in total and won a silver medal in Taolu discipline. She is the first Iranian woman to bag an Asian medal.
The 2018 Asian Games, officially known as the 18th Asian Games and also known as Jakarta Palembang 2018, is a pan-Asian multi-sport event underway in the Indonesian cities of Jakarta and Palembang.
Here you can see the Iranian athlete's beautiful performance in Jianshu and Qiangshu forms.