Germany Urges EU to Split from US to Save Iran Nuclear Deal
TEHRAN (Tasnim) – Europe should set up payment systems independent of the US if it wants to save the 2015 nuclear deal between Iran and world powers that was abandoned by President Donald Trump, German Foreign Minister Heiko Maas said.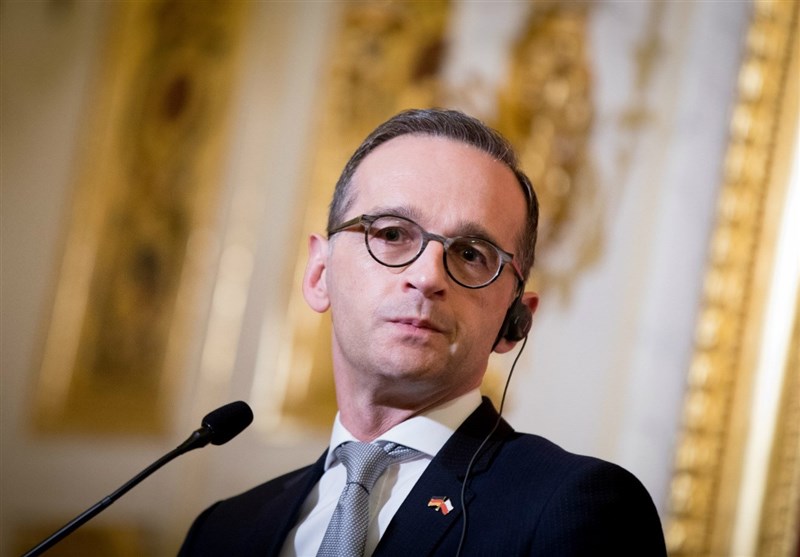 "That's why it is indispensable that we strengthen European autonomy by creating payment channels that are independent of the United States, a European Monetary Fund and an independent SWIFT system," Maas wrote in the Handelsblatt business daily.
"Every day the deal is alive is better than the highly explosive crisis that would otherwise threaten the Middle East," he added in the article published on Wednesday.
The Belgium-based SWIFT global payment network that facilitates the bulk of the world's cross-border transactions shut out Iran in 2012 after the US and EU agreed to impose sanctions on the Islamic Republic over its nuclear activities.
"Given the circumstances, it is of strategic importance that we tell Washington clearly: we want to work together," Maas wrote. "But we will not allow you to hurt our interests without consulting us."
The EU has vowed to counter Trump's renewed sanctions on Iran, including by means of a new law to shield European companies from punitive measures.
Trump on August 6 signed an executive order re-imposing many sanctions on Iran, three months after pulling out of the Iran nuclear deal.
He said the US policy is to levy "maximum economic pressure" on the country.
Trump also restated his opinion that the 2015 Iran nuclear deal was a "horrible, one-sided deal".
On May 8, the US president pulled his country out of the Joint Comprehensive Plan of Action (JCPOA), which was achieved in Vienna in 2015 after years of negotiations among Iran and the Group 5+1 (Russia, China, the US, Britain, France and Germany).
Following the US exit, Iran and the remaining parties launched talks to save the accord.