IRGC: Boosting Defense Power, Indispensable Part of Iran's Military Strategy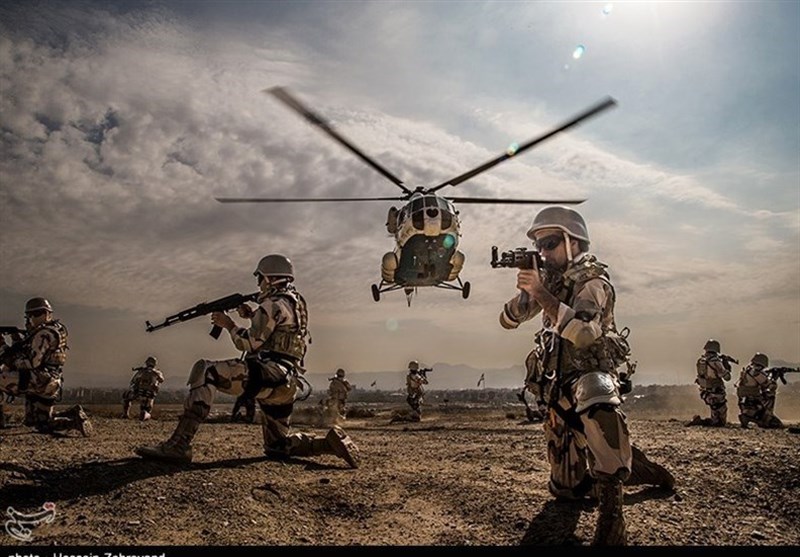 TEHRAN (Tasnim) – The Islamic Revolution Guards Corps described plans to strengthen Iran's defense and deterrent power as an indispensable part of the country's military strategy.
In a Wednesday statement commemorating the National Day of Defense Industry, the IRGC said the Iranian Armed Forces are duty bound to promote their defense capabilities and deterrent power.
With a defense and military structure on the lowest possible budget, and in spite of all hostile plots, the Islamic Republic has become the "hub of defense and deterrent might in the region," the statement added.
The IRGC said Iran has "reached such level of defensive deterrence that has discouraged the archenemies and belligerent adversaries from any adventurism or carrying out the threat of aggression against the Islamic homeland."
A day earlier, Iranian President Hassan Rouhani warned the enemies of the heavy costs of any military action against the country, saying the existing unity among the Iranian people, Leadership and the Armed Forces has made the Islamic Republic unbeatable.
Back in February, Leader of the Islamic Revolution Ayatollah Seyed Ali Khamenei called for efforts to maintain and boost Iran's defense capabilities, hitting back at the enemies for disputing the country's missile program.
"Without a moment of hesitation, the country must move to acquire whatever is necessary for defense, even if the whole world is opposed to it," Ayatollah Khamenei said.