Iran's Team Sabre Takes Silver in Asian Games
TEHRAN (Tasnim) – Iran claimed a silver medal in the men's team sabre fencing in the 2018 Asian Games on Thursday.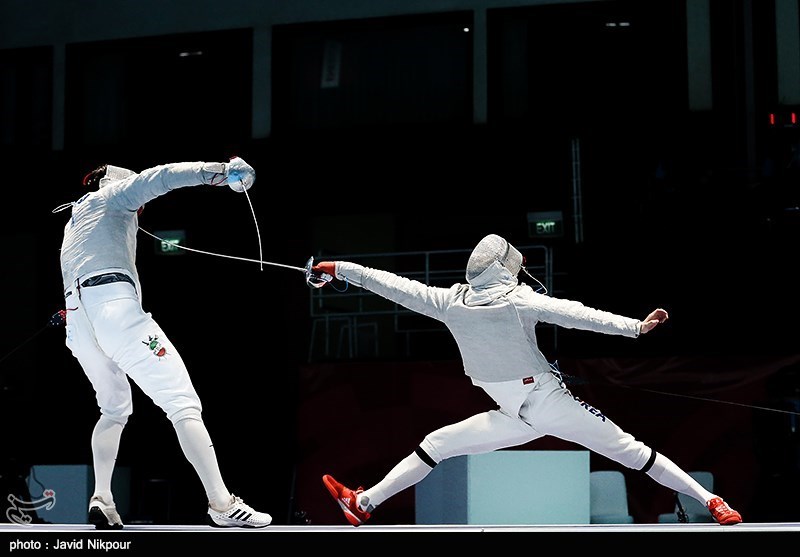 Iran lost to South Korea, world No. 1 and 2018 world champion, 45-32 in the gold medal match at the Jakarta Convention Center (JCC) Cendrawasih Hall in Jakarta.
The team of Mojtaba Abedini, Ali Pakdaman, Mohammad Rahbari and Farzad Baher gave Iran a silver medal.
In team events, each match is made up of nine individual bouts fought by three fencers. Each member of a team faces each member of the other team once. A head-to-head bout lasts three minutes or until one team's score reaches a multiple of five.
The objective is to get to 45 points first or to have more points than the other team by the end of the ninth bout.