EU Determined to Implement JCPOA's Economic Aspect: Austrian Envoy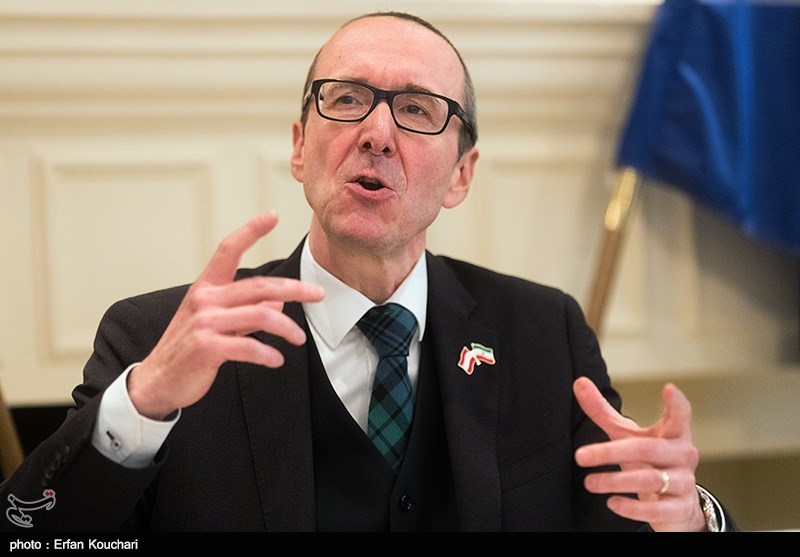 TEHRAN (Tasnim) – The Austrian ambassador to Tehran underlined the importance of the European Union's Thursday move to allocate 18 million euros ($20.6 mln) to support Iran, saying the EU is resolved to implement the "economic dimension" of the 2015 nuclear deal known as the JCPOA.   
"EU is determined to implement the JCPOA's economic dimension by partnering with #Iran in its economic transformation to a vibrant private sector based SME economy," Stefan Scholz said on his Twitter account on Friday.
In a press release on Thursday, the European Commission said it has "adopted a first package of €18 million for projects in support of sustainable economic and social development in the Islamic Republic of Iran, including €8 million assistance to the private sector."
"Today's projects are the first of a wider package of €50 million for Iran, aiming to support the country to address key economic and social challenges," it said, adding, "They are part of the renewed cooperation and engagement between the European Union and Iran following the conclusion of the Joint Comprehensive Plan of Action (JCPOA)."
Iranian Foreign Ministry Spokesman Bahram Qassemi, however, said the aid is related to Iran's cooperation with the European Union and has nothing to do with the EU's expected package of economic measures to save the JCPOA.
The EU has vowed to counter Trump's renewed sanctions on Iran, including by means of a new law to shield European companies from punitive measures.
Trump on August 6 signed an executive order re-imposing many sanctions on Iran, three months after pulling out of the Iran nuclear deal.
He said the US policy is to levy "maximum economic pressure" on the country.
Trump also restated his opinion that the 2015 Iran nuclear deal was a "horrible, one-sided deal".
On May 8, the US president pulled his country out of the JCPOA, which was achieved in Vienna in 2015 after years of negotiations among Iran and the Group 5+1 (Russia, China, the US, Britain, France and Germany).
Following the US exit, Iran and the remaining parties launched talks to save the accord.