Yemeni Forces Gun Down Saudi Mercenaries in Asir, Jizan
TEHRAN (Tasnim) – Snipers of Yemen's army and the Popular Committees killed six Saudi-backed militants involved in a military intrusion into Yemen's northwestern territories.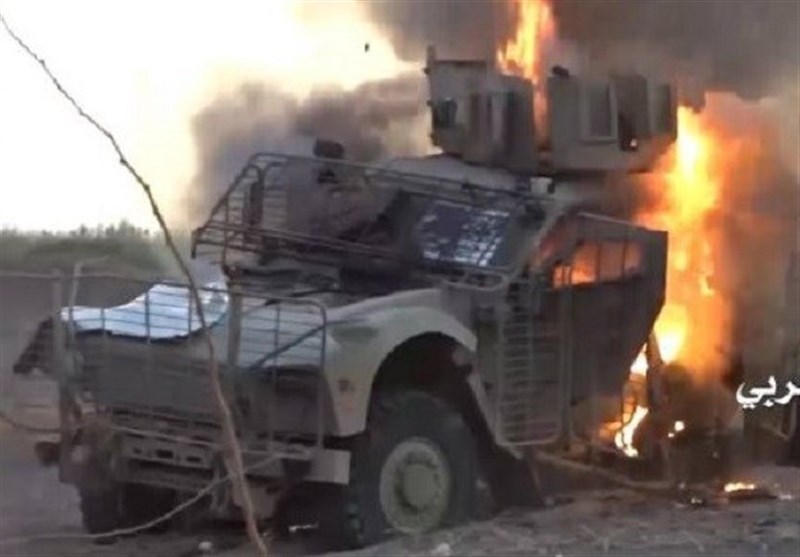 According to Yemen's al-Masirah TV, the Yemeni forces fatally shot three Saudi mercenaries in al-Rabua'h region in the kingdom's southwestern provinces of Asir.
In a separate operation, Yemeni snipers killed another three Saudi militants in Jizan.
The Yemeni army's artillery also shelled the bases of Saudi forces in Jizan.
Meanwhile, a Yemeni military source said his country's troops have detonated three vehicles of the Saudi army in the kingdom's western regions, inflicting losses on the intruders.
In another development on Saturday, Yemeni forces launched two ballistic missiles, designed and manufactured domestically, at military bases in Jizan in retaliation for the Saudi regime's military campaign against people of Yemen.
An unnamed Yemeni military source said the short-range Zelzal-2 missiles precisely hit their targets in Mashal and Malhamah bases.
Since March 2015, Saudi Arabia and some of its Arab allies have been carrying out deadly airstrikes against the Houthi Ansarullah movement in an attempt to restore power to the fugitive former President Abd Rabbuh Mansour Hadi, a close ally of Riyadh.
According to the United Nations humanitarian coordinator for Yemen, Jamie McGoldrick, the Saudi military campaign has claimed the lives of 15,000 Yemenis and left 40,000 others wounded.