Australian Foreign Minister Resigns after Failed Premiership Bid
TEHRAN (Tasnim) - Australian Foreign Minister Julie Bishop announced on Sunday that she would be resigning from her position, days after she failed to secure the majority in the Liberal party vote to become Australia's next prime minister.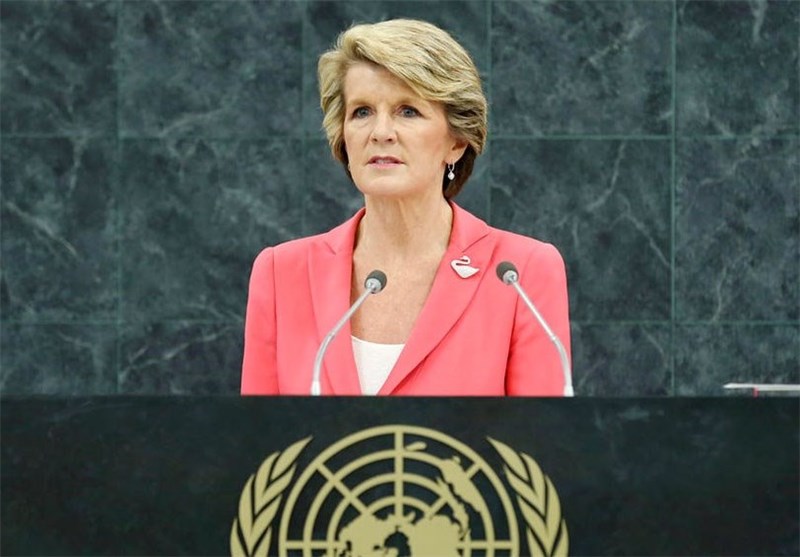 On Friday, Bishop lost the party ballot securing only 11 votes out of 85.
"Today I advised the Prime Minister that I will be resigning from my Cabinet position as Minister for Foreign Affairs. It has been an honor," Bishop tweeted. Scott Morrison was elected the country's new prime minister, Sputnik reported.
Turnbull is leaving office following a long period of political tension. The former prime minister secured a narrow victory over former Home Affairs Minister Peter Dutton in a leadership vote initiated by the latter.
However, two days later, Dutton called on him to hold a second vote, to which Turnbull responded by agreeing to call a new party meeting if he received a letter with signatures of the majority of party members and pledging to treat such a letter as a vote of no confidence and not run in the election upon its receipt.
The ruling Liberal Party elected Australian Treasurer Scott Morrison as its leader to replace Turnbull, thereby making the former treasurer the country's prime minister. Morrison secured his victory with 45 votes.