Iran Opposed to Measures Undermining War on Drugs
TEHRAN (Tasnim) – Iran's permanent representative to international organizations in Vienna expressed strong opposition to any move that would undermine the principle of war on illicit drugs in the international documents.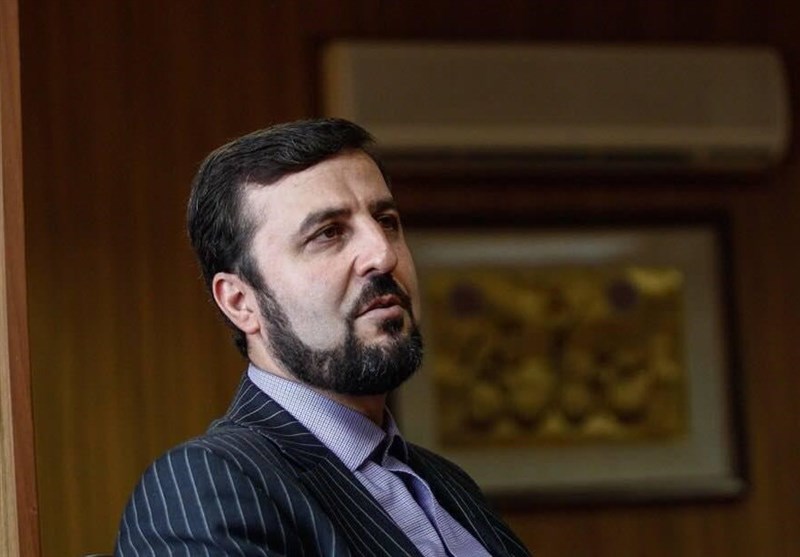 In a meeting in Austria's capital of Vienna on Sunday, Iranian envoy Kazem Gharibabadi held talks with Alicia Buenrostro Massieu of Mexico on the international efforts in the fight against narcotics.
The Mexican ambassador was chairwoman of the 61st session of the United Nations Office on Drugs and Crime (UNODC) Commission on Narcotic Drugs (CND), which was held in Vienna in March.
In the meeting, the Iranian ambassador pointed to the burden of the costly battle on narcotics that Iran has been carrying over the past decades, saying much of the financial and human losses that the Islamic Republic has suffered have been aimed at stopping the transit of narcotics into the other countries.
Iran, which borders the world's major producer of illicit drugs, calls for serious attention to the basic stances of the countries which are at the forefront of the war on drugs, Gharibabadi stressed.
Prevention and treatment make up the tenets of Iran's policy on the fight against drugs, the ambassador explained, adding, "The war (on narcotics) is still the pillar (of Iran's policy), thus, Iran is seriously and basically opposed to any measure undermining the principle of the war (on drugs) in the relevant international documents."
He also emphasized that any approach to the fight against drugs should be balanced and inclusive.
For her part, the Mexican envoy said she completely understands Iran's situation, because Mexico also neighbors one of the world's biggest drugs producers.
Buenrostro Massieu also noted that Mexico has come to the conclusion that the anti-drug war should change from the fight against supply to reducing demands.
Iran, which has a 900-kilometer common border with Afghanistan, has been used as the main conduit for smuggling Afghan drugs to narcotics kingpins in Europe.
Despite high economic and human costs, the Islamic Republic has been actively fighting drug-trafficking over the past three decades.
The country has spent more than $700 million on sealing its borders and preventing the transit of narcotics destined for European, Arab and Central Asian countries.
The war on drug trade originating from Afghanistan has claimed the lives of nearly 4,000 Iranian police officers over the past four decades.