Syria Army Inflicts Losses on Terrorists in Idlib, Hama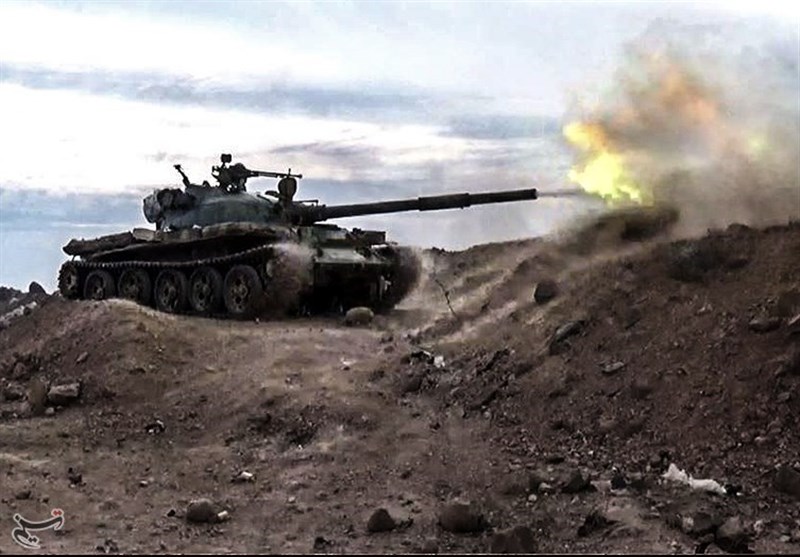 TEHRAN (Tasnim) – Syrian troops shelled the positions of Jabhat al-Nusra terrorists in the town of al-Khawin in the southern countryside of Idlib province, inflicting major losses on them.
Syrian forces carried out a series of intensive bombardments against a gathering of the Jabhat al-Nusra terrorist group on the eastern outskirts of al-Tamani'a town in Idlib, killing and injuring scores of them, SANA news agency reported on Monday.
In a separate development, the Syrian military targeted the positions of the so-called "al-Ezza Brigades" on the western outskirts of al-Zakat village in Hama province, killing all terrorists there.
According to reports, the Syrian army is sending soldiers to three frontline areas which share borders with the last major militant stronghold of Idlib, namely the central province of Hama, the coastal province of Latakia and the southern part of Idlib itself.