Another Convoy of Syrian Forces Head towards Idlib (+Video)
TEHRAN (Tasnim) - More Syrian Army troops were seen passing through Maar Shahour village in Hama province, on Monday afternoon, heading towards the Idlib frontline in northwestern Syria.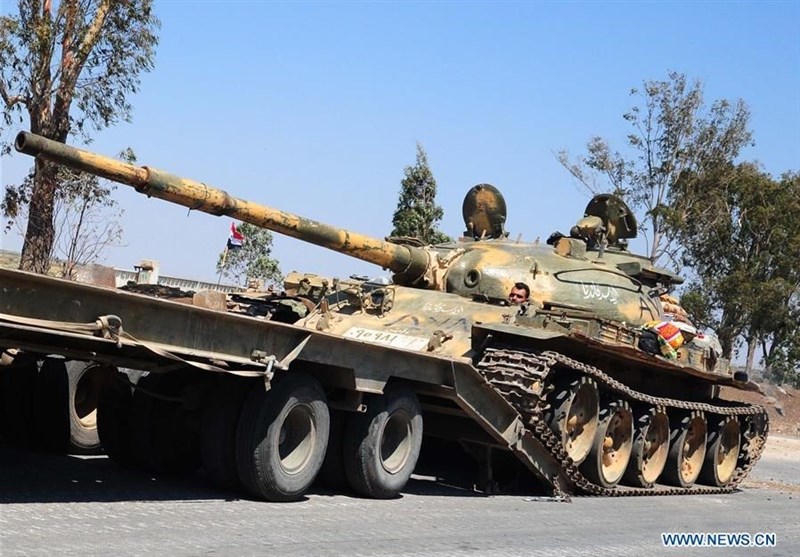 Soldiers were seen in a video publishes in social media, riding on top of lorries carrying tanks, artillery and armored personnel carriers.
The army forces are now waiting for the orders from the leadership in Damascus before commencing any operation.
According to reports, the Syrian Army is sending forces to three frontline areas in central province of Hama, the coastal province of Lattakia and the southern part of Idlib, which share borders with the last major militant stronghold of Idlib.