Syrian People Gradually Returning Home in Daraya (+Video)
TEHRAN (Tasnim) - Thousands of Syrian people have begun to return to their homes in Daraya, in the southwestern Damascus province since Tuesday.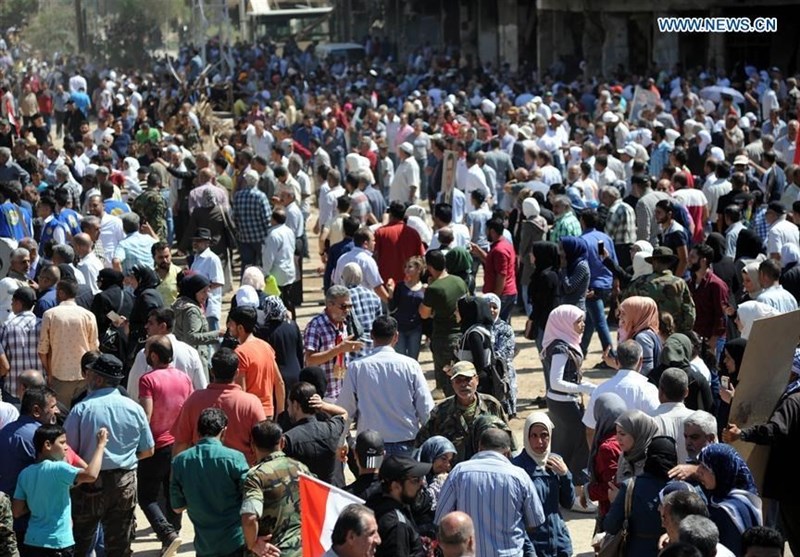 The move comes after the Syrian government finished the rehabilitation process of the infrastructure in Daraya, which was recaptured by the Syrian army in 2016.
Following the recapture of Daraya neighborhoods by the Syrian army, the rehabilitation process of the infrastructure has led to return of thousands of civilians to their homes.
People were allowed to enter at specific time to check on their belongings and do reparation before the area was announced ready to receive its people, Xinhua news agency reported.
A few months ago, volunteers took part in the rehabilitation of schools in Daraya.
The rebels and their families evacuated Daraya towards northern Syria in 2016 under a deal with the government.