Zarif Heads to Pakistan after Coordination with Turkey against US Hostile Policies
TEHRAN (Tasnim) – Iran's Foreign Minister Mohammad Javad Zarif travelled to Islamabad to meet Pakistan's new prime minister, after what he called "fruitful consultations" in Turkey for weighing up joint action against the US hostile policies and sanctions against Tehran and Ankara.
In a message on his Twitter account on Wednesday night, Zarif said he has finished "fruitful consultations" with Turkish President Recep Tayyip Erdogan and Foreign Minister Mevlut Cavusoglu.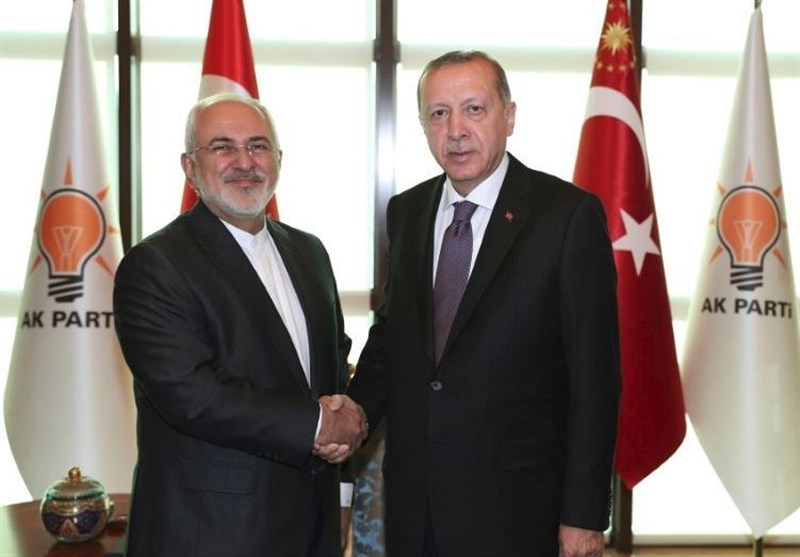 Zarif said his visit to Turkey and the political meetings revolved around Tehran-Ankara bilateral relations and regional cooperation in the face of malign US behavior.
Announcing plans for a visit to Pakistan on Thursday to meet new Prime Minister Imran Khan, the top Iranian diplomat said, "Our neighbors our priority."
Zarif paid an unannounced visit to Ankara on Wednesday and met President Erdogan at the central office of the Justice and Development Party.
Speaking to reporters upon his arrival in Ankara, Zarif took a swipe at the US government for sanctions against Iran and Turkey, saying Americans proved that they see no limits to their push for pressure on the other countries and making concessions.
"Our friends in Turkey and many US allies in Europe have come to the conclusion that the United Sates is not a reliable partner," Zarif noted.