Iran's Kazemi Wins Silver at Kayak Single (K1) 500m Women
TEHRAN (Tasnim) - Iran's Hediye Kazemi claimed a silver medal at the 2018 Asian Games on Thursday.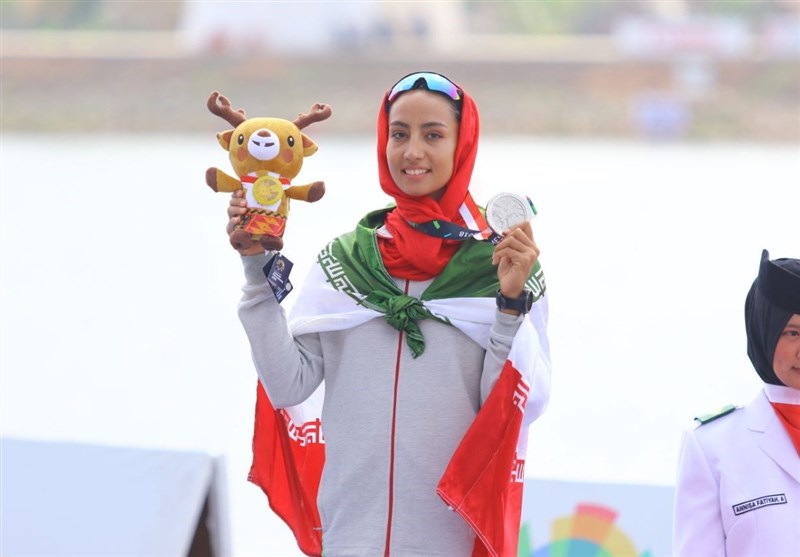 She came second at the Kayak Single (K1) 500m Women with a time of 2:02.280.
Gold medal went to Chinese rower Li Yue who clocked 1:59.468.
South Korea's Lee Sun-ja (2:02.532) took bronze medal.
The 2018 Asian Games, officially known as the 18th Asian Games and also known as Jakarta Palembang 2018, is a pan-Asian multi-sport event. The event is underway from 18 August to 2 September in the Indonesian cities of Jakarta and Palembang.
The athletes compete in 465 events across 40 sports and 67 disciplines.