Erdogan Says in Talks with Iran, Russia over Syria's Idlib
TEHRAN (Tasnim) – Turkish President Recep Tayyip Erdogan said his country was engaged in talks with Iran and Russia to avoid what he described as a "humanitarian disaster" in Syria's rebel-held region of Idlib.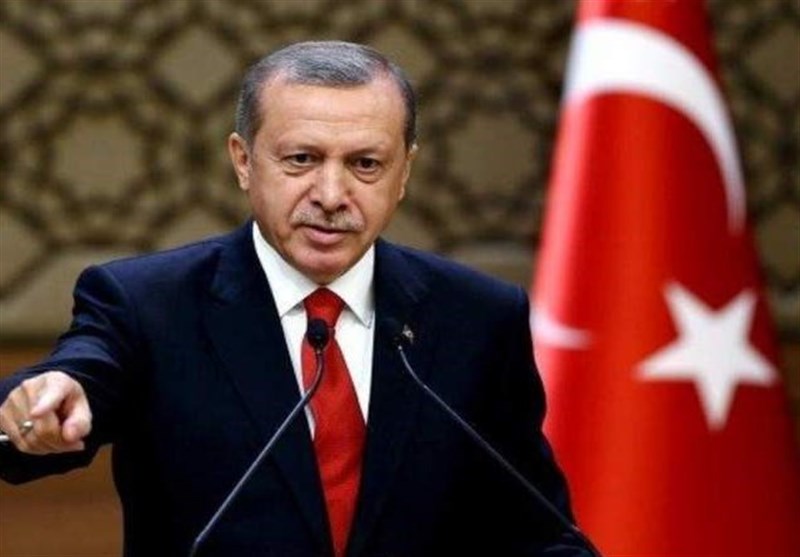 "We are carrying out work together with the Russians and the Iranians to prevent the catastrophe which took place in Aleppo from repeating in Idlib," Erdogan told a Thursday ceremony in Ankara, referring to the Syrian army's 2016 retaking of Aleppo from militants supported by a number of foreign countries, including Turkey.
Erdogan spoke a day after meeting with Iranian Foreign Minister Mohammad Javad Zarif and ahead of a planned meeting between the Iranian, Russian and Turkish leaders next month, The Republic reported on Thursday.
In his Thursday remarks, Erdogan also hailed his country's "success in destroying a corridor" for Takfiri terrorists along its border with Syria, highlighting Turkey's concern over the operation of the Tahrir al-Sham (formerly al-Nusra Front) terrorists in Idlib.
Iran, Turkey and Russia are the guarantors of a cease-fire regime in Syria, which was agreed upon in the Astana Peace Process.
The three guarantor states initiated the Astana Process on January 23, 2017, establishing de-escalation zones in an effort to restore calm in the region and improve the humanitarian situation in war-torn Syria.