Daesh Militants Suffer More Losses in Sweida
TEHRAN (Tasnim) – Syrian forces destroyed fortified positions of Daesh terrorists in the area of Toloul al-Safa in Sweida Badyia (desert) and thwarted their attempts to flee towards al-Tanf area on the outskirts of the Badyia nearby the Syrian-Iraqi border.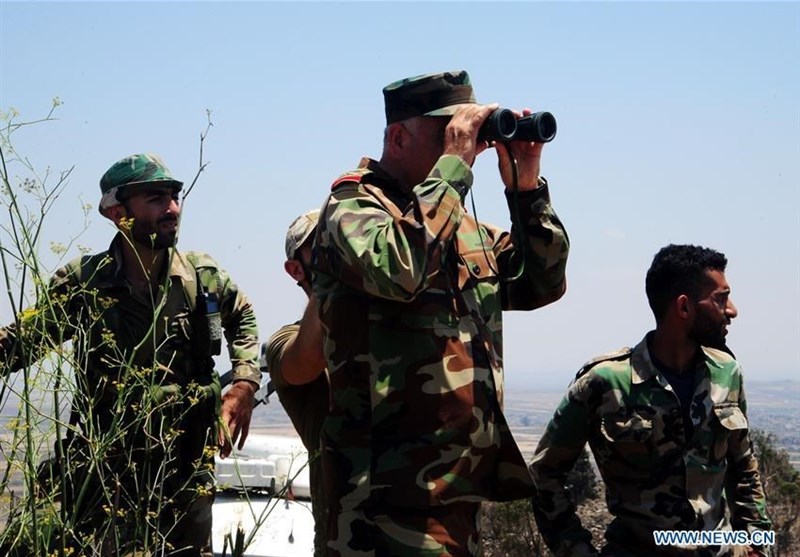 The Syrian military's artillery targeted dens and sites of the Takfiri terrorists in Toloul al-Safa area, killing and injuring scores of them and destroying their military vehicles, SANA reported on Saturday.
The report added that the army advanced towards the northern and western parts of Toloul al-Safa area, tightening the noose on remnants of the militants there.
According to reports, the Syrian army is sending soldiers to three frontline areas which share borders with the last major militant stronghold of Idlib, namely the central province of Hama, the coastal province of Latakia and the southern part of Idlib itself.