Iran, France Discuss JCPOA, Regional Issues
TEHRAN (Tasnim) – The foreign ministers of Iran and France talked about the 2015 Iran nuclear deal and the latest regional developments on the same day that a diplomatic delegation from the UK visited Tehran.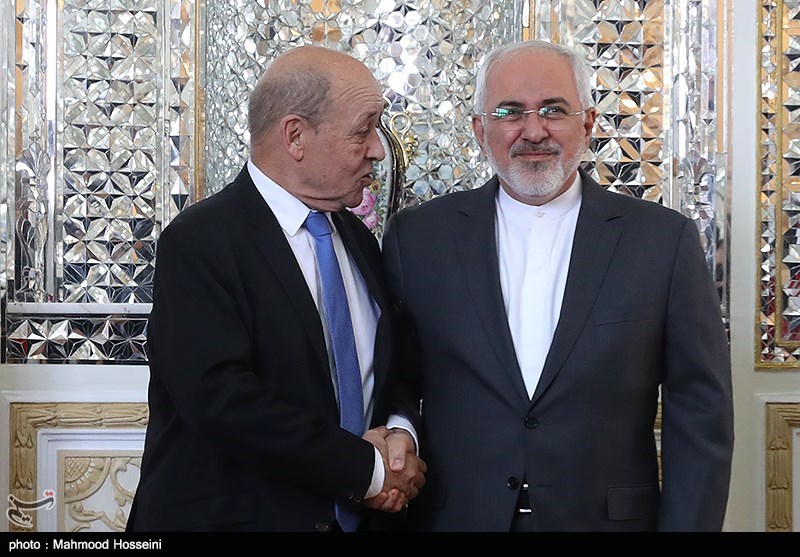 In a telephone conversation on Saturday, Iranian Foreign Minister Mohammad Javad Zarif and his French counterpart Jean-Yves Le Drian discussed Tehran-Paris relations, regional issues, and the latest developments surrounding the Joint Comprehensive Plan of Action (JCPOA).
Earlier in the day, ranking diplomats from Iran and Britain held a new round of bilateral negotiations in Tehran.
Alistair Burt, Britain's Minister of State for the Middle East at the Foreign and Commonwealth Office, was leading the British team.
The negotiations focused on economic cooperation in the wake of US withdrawal from the 2015 Iran nuclear deal, and ways to determine mechanisms for financial interaction under the US unilateral sanctions against Tehran.
France, Britain and Germany, the European parties to the JCPOA, along with Russia and China, have been critical of the US move.
After Washington pulled out of the JCPOA, they launched talks with Iran to save the deal, which was achieved in Vienna in July 2015 after years of negotiations.