Yazdan Panah Historical House
TEHRAN (Tasnim) - Yazdan Panah House is a 120-year-old late Qajar (1785–1925) and early Pahlavi (1925-1979) era mansion, which spans an area of 928 square meters. The house is located in Iran's central city of Qom.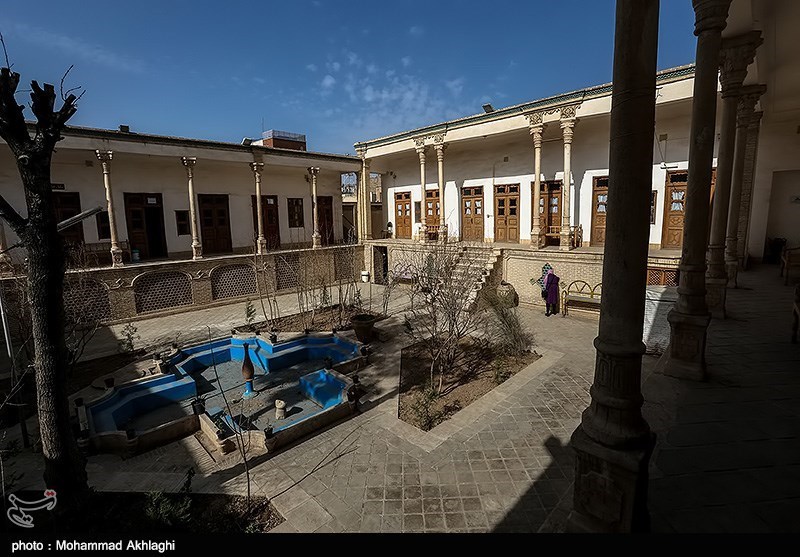 The rooms in the north wing of the house are winter quarters as they enjoy more sunlight due to their location. These rooms have large stained glass windows to allow more sunlight in and have low ceilings to facilitate the better circulation of warm air.
Rooms in the south wing have taller ceilings to ensure rooms stay cooler for longer periods. These rooms have a window near the ceiling to let out the heat accumulated at the top of the house.
Of the seven remaining rooms of Yazdan Panah House, the most notable are the western Panjdari (five-window or –door living room) with its five columns and carved column heads, the northern Sedaris (three-window or –door bedrooms) with pillared terraces and basements and the spacious winter living room (Zemestaneh) in the northern wing.
Like other houses in the desert and dry regions of Iran, rooms are situated around the main courtyard and are interconnected. A small wooden door connects each room to the next, ensuring all rooms shared the same temperature. These wooden doors were opened to create a large space for gatherings, ceremonies and large events.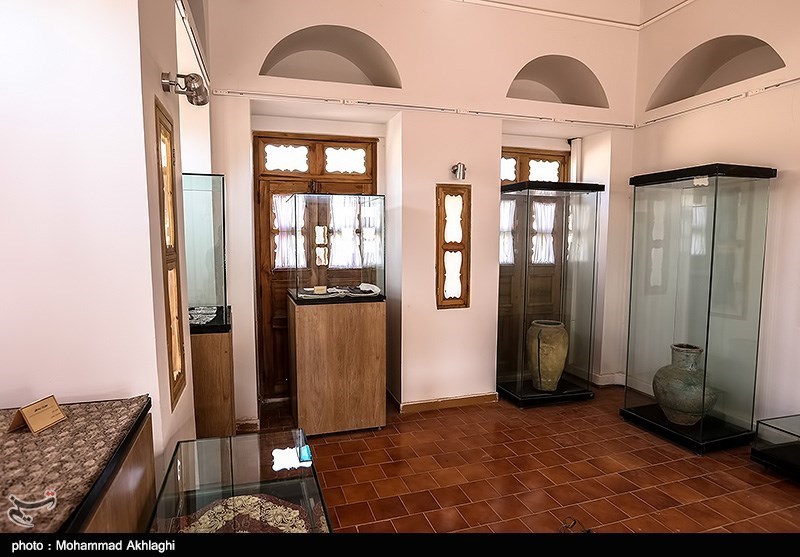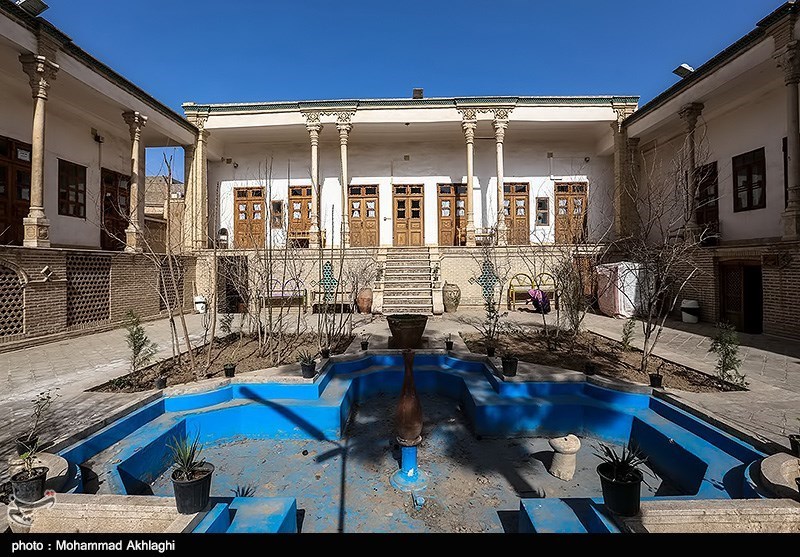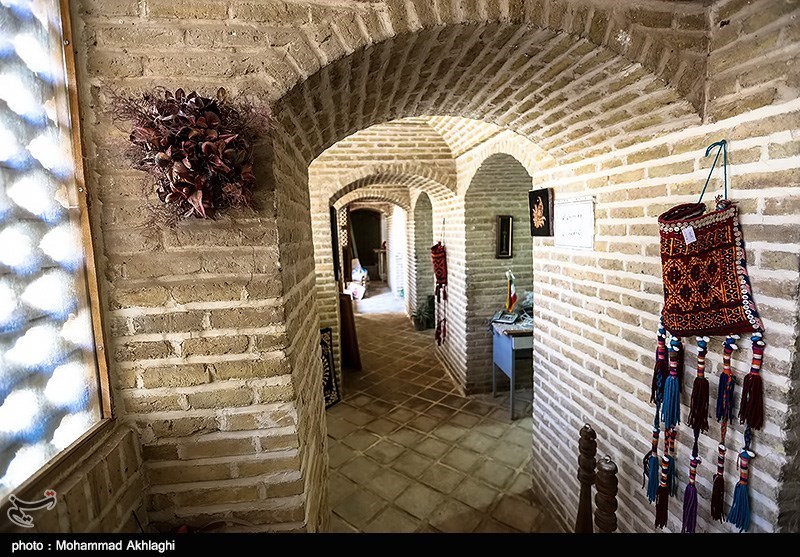 One of the main residential architecture features of traditional houses in Qom is the extensive use of skylights to provide lighting for various spaces.
Yazdan Panah House like most traditional houses in Qom has an elaborately-decorated facade but a simple mud brick exterior. The house has two stoops on either side of the main door where guests who wanted to see the owner but not come in could sit and where passersby could sit to rest.
The door of the house opens to a Hashti (vestibule) and a network of maze-like passages ending in the Andarouni and Birouni. An Andarouni (interior), which was the private quarters used by the women and servants, and a Birouni (exterior) which was the public quarters mostly used by the men. The use of these passages prevented onlookers from nearby buildings from seeing inside the house.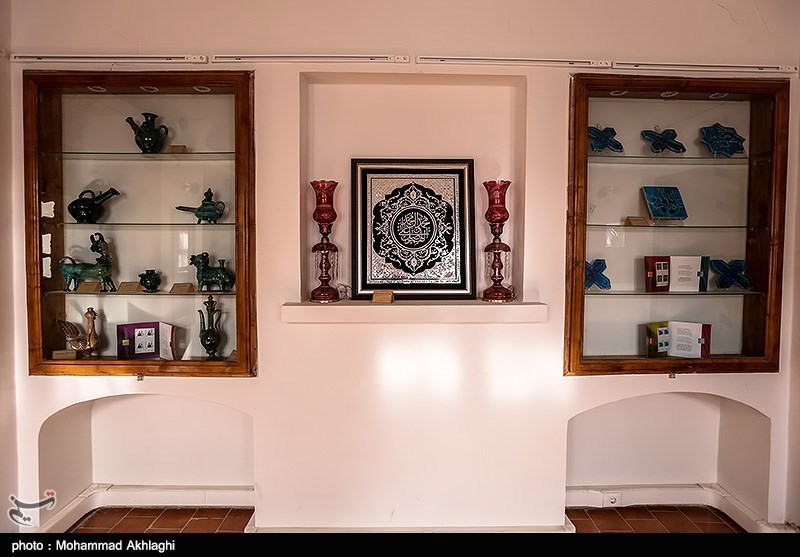 Source: ToIran.com