Iran Urges US to Avoid Meddling in Iraq
TEHRAN (Tasnim) – Iran's Foreign Ministry slammed the US military presence in the region as the root cause of instability, urging Washington not to interfere in Iraq's internal affairs.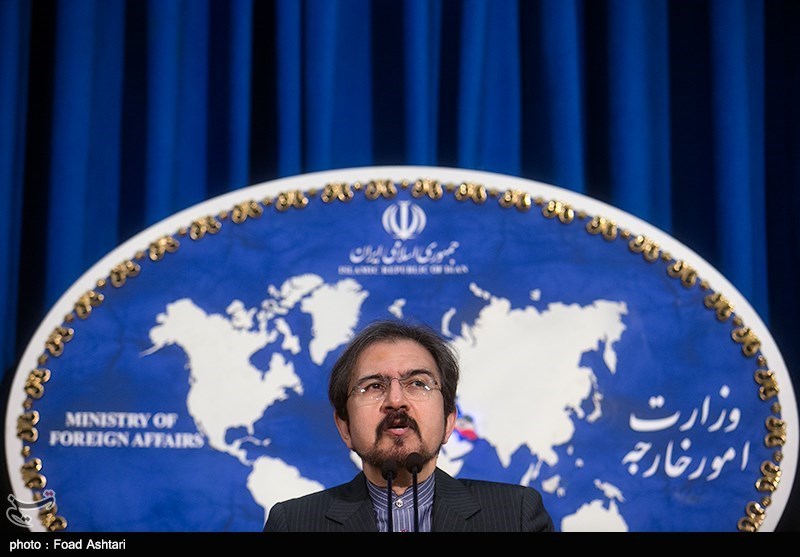 "The US military presence in the region is the main cause of instability and unrest in this region (Middle East), while the Islamic Republic of Iran is the main cause of creation of stability and security in the region, and is at the forefront of the fight against terrorism and extremism," Foreign Ministry Spokesman Bahram Qassemi said in comments on Sunday, in response to an allegation raised by Washington that Iran has supplied missiles to Iraq.
Stressing the need for the US to stay away from interference in Iraq's internal issues, Qassemi said Tehran and Baghdad enjoy perfect relations which could not be blocked by US divisive policies.
He rejected the "delusive" allegation raised by the US secretary of state that Iran has supplied missiles to Iraq, saying such comments that accuse Iran of violating the UNSC Resolution 2231 are "ridiculous and demagogy".
While the US is trying to deceive the public opinion with the baseless allegation of Iranian missile supply to Iraq, the irony is that the American state secretary has referred to a resolution that Washington itself has violated, Qassemi added.
The Iranian spokesman had already rejected media reports claiming that Iran gives Iraq ballistic missiles, saying the main purpose behind such false and ridiculous reports were to negatively impact the Islamic Republic's foreign relations, particularly with its neighbors.