Iran's Zarif in Syria for Talks
TEHRAN (Tasnim) – Iranian Foreign Minister Mohammad Javad Zarif is in Syria for high-profile meetings, a week after the Iranian defense minister travelled to the Arab country amid the Syrian army's preparation for attacking Idlib, the last stronghold of terrorists in the north.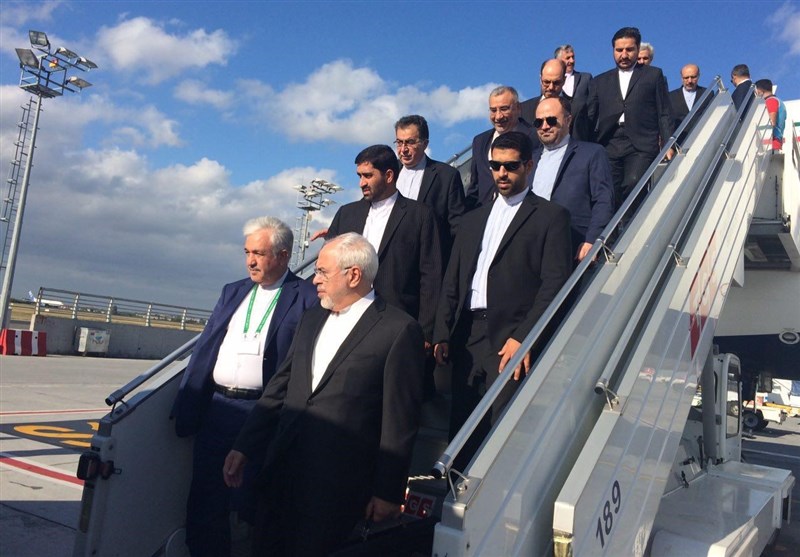 Zarif arrived in Damascus on Monday morning with a diplomatic delegation, at the invitation of his Syrian counterpart Walid Muallem.
The top Iranian diplomat is planned to hold meetings with Syrian President Bashar al-Assad and Prime Minister Imad Khamis on Tehran-Damascus relations and the latest developments in Syria.
Last week, Iran's Defense Minister Brigadier General Amir Hatami visited Syria and signed a military cooperation agreement with the Arab nation.
Since the outbreak of war and foreign militancy in Syria in 2011, Iran has stood by the Syrian government and supported its people against terrorist groups, including Daesh (ISIL).
In recent months, the Syrian army has managed to liberate many of the areas occupied by terrorists and is preparing to launch an attack to recapture the northern city of Idlib.