Iran Not to Wait Long for Europeans' Moves to Save JCPOA: Spokesman
September, 03, 2018 - 14:15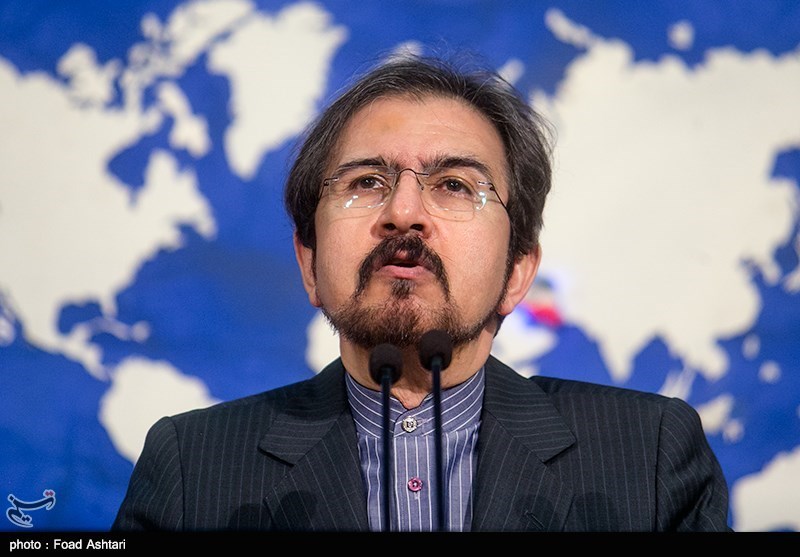 TEHRAN (Tasnim) – Iranian Foreign Ministry Spokesman Bahram Qassemi said Tehran has given warnings to the European parties to the 2015 nuclear deal known as the Joint Comprehensive Plan of Action (JCPOA) about the future of the deal.
Speaking at his press conference in Tehran on Monday, Qassemi pointed to the European Union's pledge to set up payment systems independent of the US and said the two sides have exchanged views about such systems and other economic areas.
The Islamic Republic has received some suggestions from the European side in this regard, he said, adding that he cannot reveal details on the suggested plans.
Problems related to banking, monetary, industrial, and technological mechanisms could be resolved, Qssemi said, adding, however, that deadlines cannot be set for such issues.
"We have warned the Europeans and we will not wait too long (for them to take steps to save the JCPOA)," Qassemi went on to say.
The European Union has vowed to counter US President Donald Trump's renewed sanctions on Iran, including by means of a new law to shield European companies from punitive measures.
On May 8, the US president pulled his country out of the JCPOA, which was achieved in Vienna in 2015 after years of negotiations among Iran and the Group 5+1 (Russia, China, the US, Britain, France and Germany).
Trump on August 6 signed an executive order re-imposing many sanctions on Iran, three months after pulling out of the Iran nuclear deal.
He said the US policy is to levy "maximum economic pressure" on the country.
Following the US exit, Iran and the remaining parties launched talks to save the accord.