Iran's Assembly of Experts Convenes in Tehran
TEHRAN (Tasnim) – The Assembly of Experts, a panel of clerics electing leader of the Islamic Revolution in Iran, started a periodic session in Tehran on Tuesday morning to discuss the economic situation.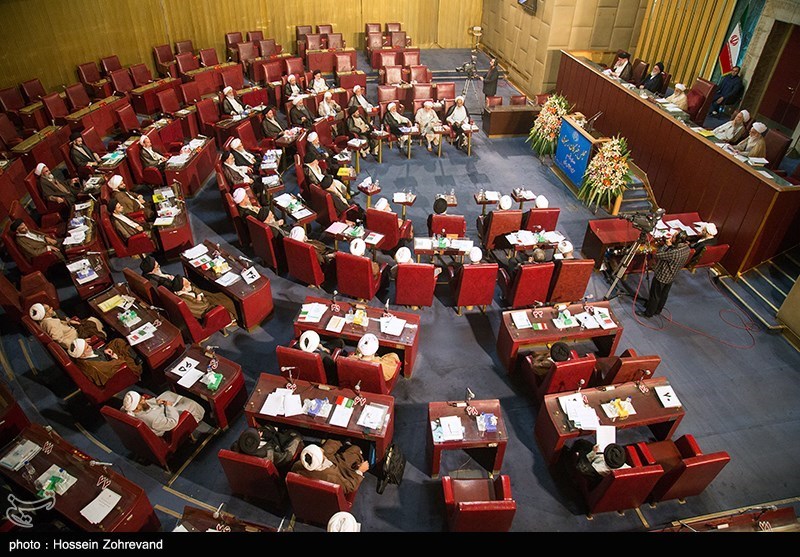 The 88-member Assembly of Experts opened the fifth session of its current term in the former building of the Iranian Parliament in downtown Tehran.
Top on the agenda is assessing the materialization of Leader of the Islamic Revolution Ayatollah Seyed Ali Khamenei's call for the improvement of the country's economic situation and settlement of livelihood woes.
In a meeting with the Iranian president and his cabinet members last week, Ayatollah Khamenei offered guidelines for fixing the country's economy, calling on the economic officials to improve the quality and quantity of their unwavering efforts on the basis of the Resistance Economy grand plan and by focusing on local production.
The Iranian money, rial, plunged to a record low against the US dollar on Monday. There has been growing demand for dollars among ordinary Iranians, who fear more plunge in the value of their assets and growing price of goods, even those not imported from abroad.