1000s in Yemen's Sa'ada Slam Saudi-Led Airstrike that Killed Children
TEHRAN (Tasnim) – Thousands of Yemenis massed in the northwestern province of Sa'ada, calling for the prosecution of the Saudi-led coalition for an air attack last month that killed dozens of people, including 40 children traveling on a bus.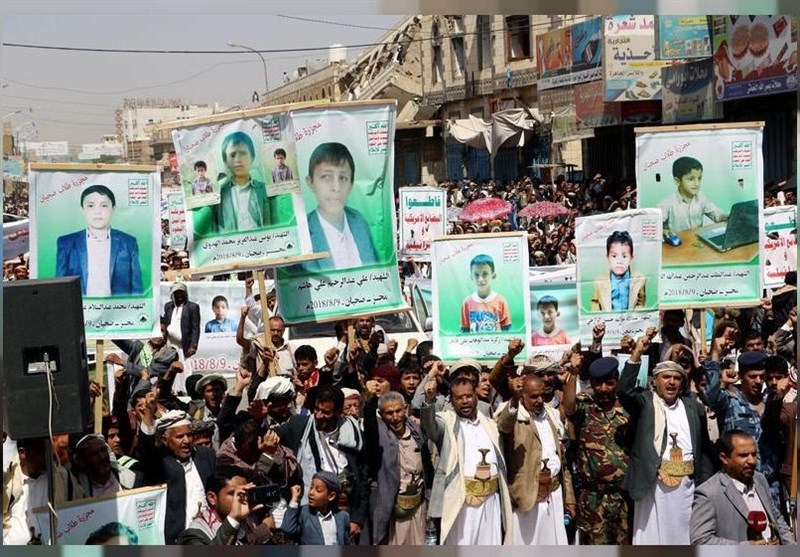 The protesters on Wednesday carried huge pictures of some of the children killed in the air strikes as they walked along a main road in the city. Other banners urged a boycott of US products, Reuters reported.
Addressing the crowd, a Houthi official called on the UN Security Council and the International Court of the Justice to "prove their humanity".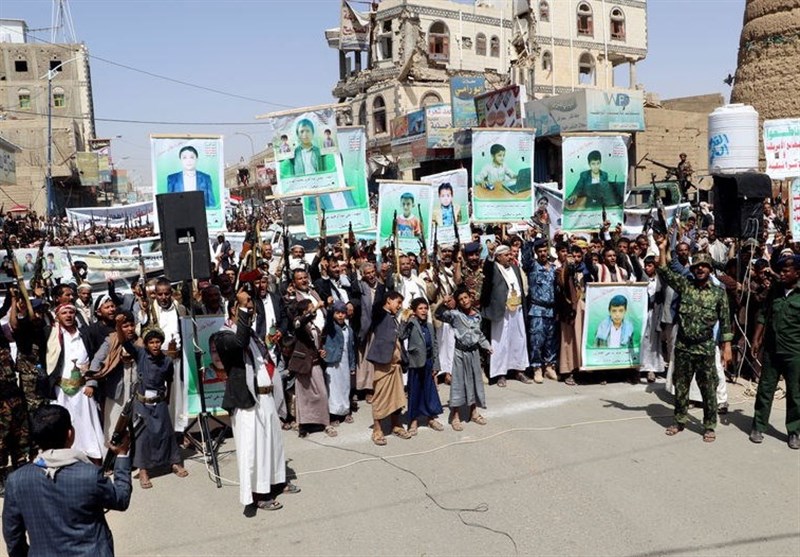 "We insist that all countries supporting this criminal coalition with weapons are directly involved in the bloodshed against children and women in our country," Abdel Salam al-Seliehy said.
"(Those countries) will be haunted by the shame of this crime and will not escape a legal action," he added.
Saudi Arabia and the United Arab Emirates receive Western political support and buy billions of dollars a year in arms from the United States and European powers including Britain and France.
People of Yemen have been under massive attacks by the Saudi-led coalition for over three years. Since March 2015, Saudi Arabia and some of its Arab allies have been carrying out airstrikes against the Houthi Ansarullah movement in an attempt to restore power to fugitive former president Abd Rabbuh Mansour Hadi, a close ally of Riyadh.
Over 15,000 Yemenis, including thousands of women and children, have lost their lives in the deadly military campaign.