Merkel Tells Macron She Wants to See Europe Be More Independent
TEHRAN (Tasnim) - German Chancellor Angela Merkel said she wants the European Union to be a self-reliant global power as she and French President Emmanuel Macron met to set a busy fall agenda.
September, 08, 2018 - 12:21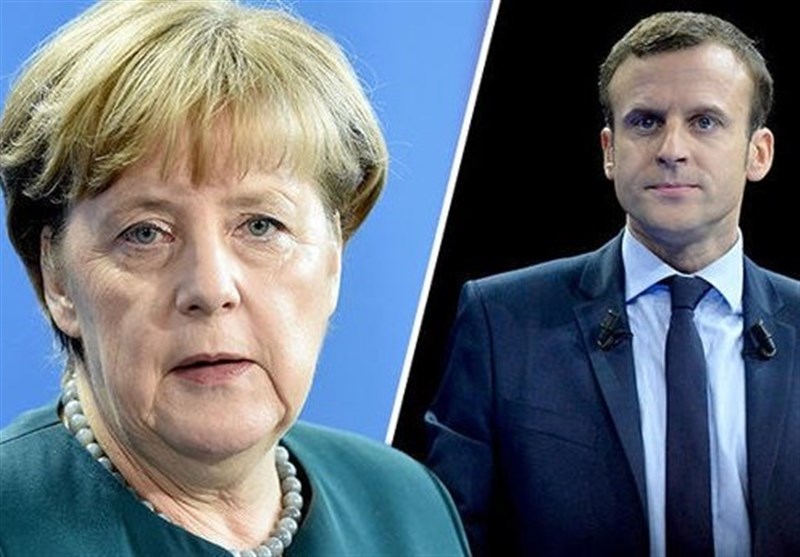 Merkel's comments signal that asserting a more independent European stance from the US under President Donald Trump is emerging as a shared goal for the leaders of Europe's two biggest economies. Commenting to reporters in Marseille, both said they'd discuss the UK's departure from the EU, migration and strengthening the euro area during talks and dinner on Friday evening.
"We have a rich agenda when you look at the coming weeks in autumn," Merkel said alongside Merkel. "I'm very optimistic that we will move forward together for a Europe that's self-reliant, a Europe that can resolve its problems independently."
With the French Mediterranean port city as backdrop, both pledged to master the migration challenge, which has shaken political systems across the 28-member EU, threatened Merkel's governing majority last summer and is fueling populism ahead of EU parliamentary elections in May, Bloomberg reported.
"Europe has to prove itself in this area," Merkel said of migration. The two leaders have faced stiff resistance among EU leaders, particularly in Eastern Europe, to a common approach. The topic is likely to dominate an EU summit in Salzburg, Austria, on Sept. 19-20.
Macron, confronting plunging polls numbers and a restive voting base, said he invited Merkel to a city that knows the migration problem "only too well."
"We want to create opportunity and not fear," he said.