Iran Hails Chinese Support for Syria
TEHRAN (Tasnim) – Iran's defense minister lauded China's support for the Syrian government at the international level.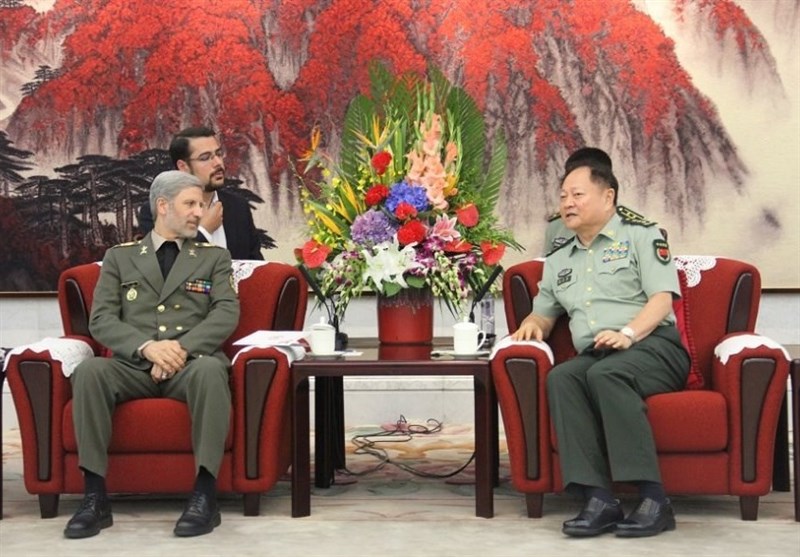 In a meeting with Vice-Chairmen of the Central Military Commission of the Communist Party of China General Zhang Youxia, Brigadier General Amir Hatami said Beijing's international support for the Syrian government has been highly effective.
Pointing to the "final stage of defeat of terrorism" in Syria, the Iranian minister said, "In such a complicated situation, the West Asia region has become one of the hubs of crisis in the world, as terrorists have aggravated this crisis with extremism and separatism and with trans-regional backing."
He also took a swipe at the US for its policies towards the region and its move to violate international treaties, wage trade wars, and upset world order by withdrawing from the Paris climate deal and the 2015 Iran nuclear agreement.
Elsewhere in the meeting, the Iranian defense minister and the Chinese commander stressed the need for closer Tehran-Beijing cooperation to contribute to regional peace, stability and security, calling for efforts to implement an agreement on strategic defense cooperation between the two sides.
Heading a high-ranking delegation, Brigadier General Hatami has travelled to Beijing at the official invitation of his Chinese counterpart.
Iran and China have close diplomatic, economic, trade and energy ties, and in recent years have developed their military relations as well.