Defense Minister: Iran, China Concerned about US Role in SE, West Asia
September, 08, 2018 - 15:12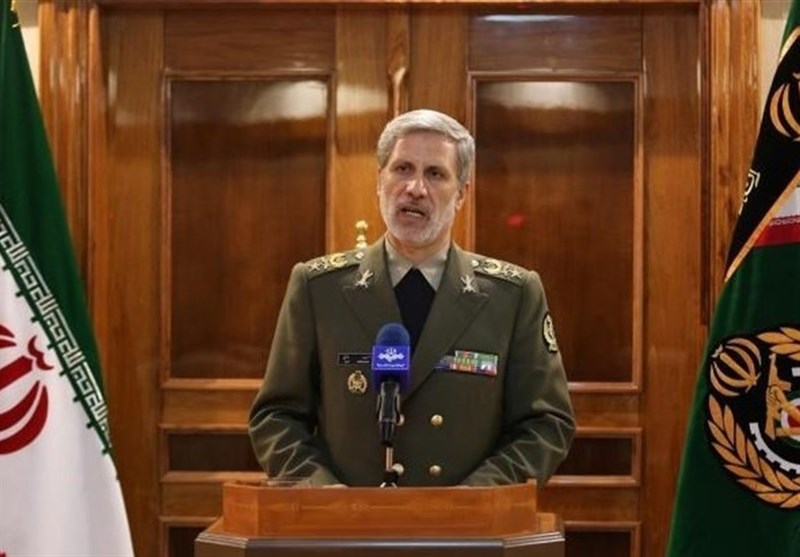 TEHRAN (Tasnim) – At the conclusion of his visit to China, Iranian Defense Minister Brigadier General Amir Hatami said Tehran and Beijing share concerns about the US' negative role in Southeast Asia and Middle East.
Speaking to reporters before leaving Beijing, Hatami said Iran and China are concerned about the regional conditions and the crises created by the US in the Southeast and West Asia regions.
The Iranian minister further said his trip to China was primarily aimed at following up on the agreements the two sides have signed in the past to broaden defense cooperation.
General Hatami held a meeting with Vice-Chairmen of the Central Military Commission of the Communist Party of China General Zhang Youxia during his stay in Beijing.
The Iranian minister and his entourage also paid a visit to a Chinese space center used for training astronauts.
Iran and China have close diplomatic, economic, trade and energy ties, and in recent years have developed their military relations as well.