Opposing Protesters Face Off At Silent Sam Site as Police Arrest 8 (+Video)
TEHRAN (Tasnim) - Two opposing groups gathered on the University of North Carolina at Chapel Hill campus for another Silent Sam protest causing streets to shut down Saturday night in Chapel Hill.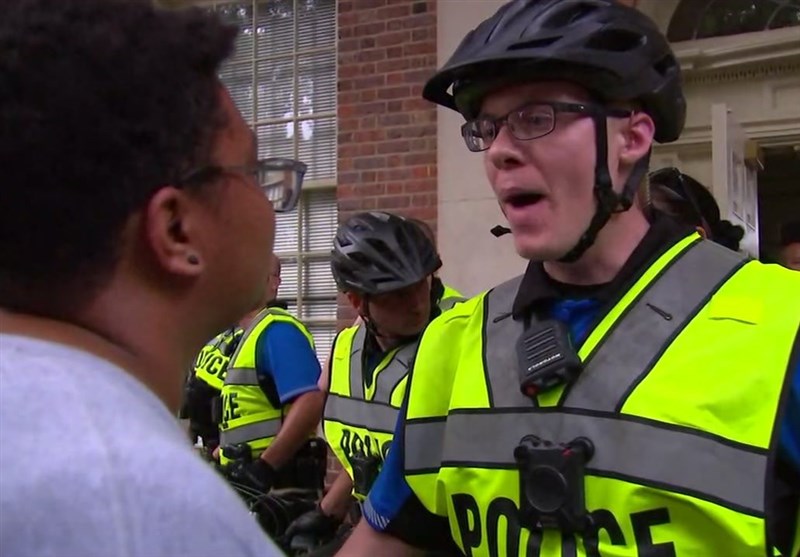 Officials said that eight people were arrested over the course of the protest.
Before the protest got rowdy, a potluck organized by the Defend UNC group was in place, but everything escalated when the New Confederate States of America arrived, wearing Confederate flags, ABC11 reported.
The group that was against the statue being in place was shouting things like "Nazis go home." The group even threatened to tear down the statue if it was put back up.
After roughly an hour of yelling, the pro-Silent Sam group was willingly escorted by police away from the pedestal.
As the group attempted to leave, people were seen fighting and at least one person was seen being held to the ground by police officers.