Syria Army Retakes Key Areas in Sweida
September, 09, 2018 - 15:39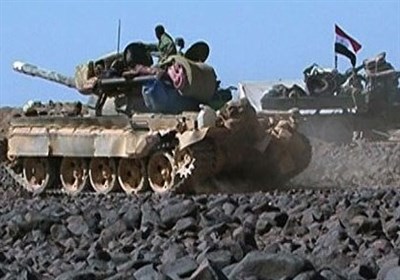 TEHRAN (Tasnim) – Syrian forces continued to make gains against Daesh terrorists in areas around al-Safa hills in Sweida, establishing control over several key areas.
Syrian forces and their allies made advances in the area of al-Safa hills, establishing control over strategic areas and many caves used by Daesh terrorists as fortified positions, SANA news agency reported.
The areas were recaptured after fierce clashes between the army troops and the Takfiri militants.
The Syrian air force and artillery also conducted precision bombardments against positions, dens and fortifications of Daesh terrorists in the depth of the rocky cliffs, inflicting heavy losses upon them.
According to reports, the Syrian army is sending soldiers to three frontline areas which share borders with the last major militant stronghold of Idlib, namely the central province of Hama, the coastal province of Latakia and the southern part of Idlib itself.