Iran's Homegrown Missile Defense System Successfully Tested: Commander
September, 10, 2018 - 17:32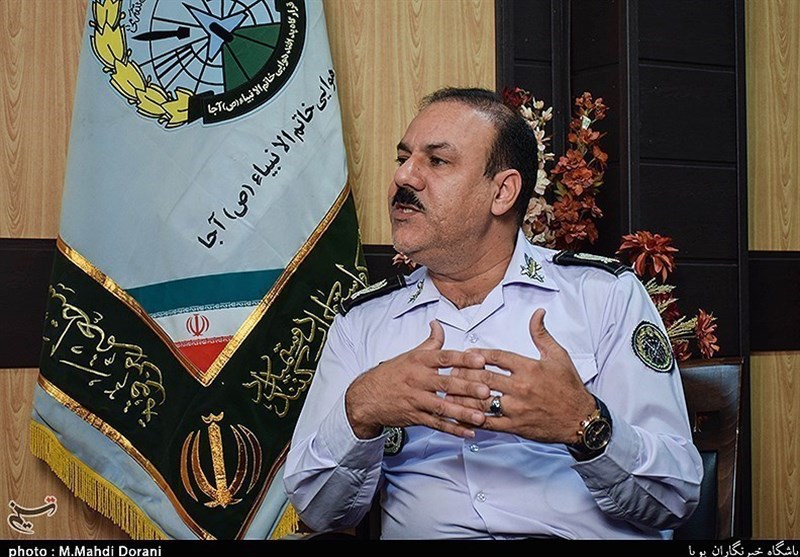 TEHRAN (Tasnim) – The deputy commander of the Khatam al-Anbia Air Defense Base (the central headquarters of Iran's Air Defense) announced that the homegrown missile defense system 'Bavar-373' has successfully passed its tests of intercepting ballistic missiles.
Speaking to the Tasnim News Agency, Brigadier General Mahmoud Ebrahiminejad described the domestically made Bavar-373 as "more powerful and more reliable" than S-300 missile system which was purchased from Russia in 2016.
Suffice to say that an indigenized product gives the military expert the confidence that every part the need will be produced inside the coutry, he noted.
The Bavar-373 is the "brainchild" of Iranians and the country has access to all of its parts, the commander said, adding, "This is the biggest advantage that the Bavar-373 has over the S-300."
Iranian military experts and technicians have in recent years made great headways in manufacturing a broad range of indigenous equipment, making the armed forces self-sufficient in the arms sphere.
Iranian officials have repeatedly underscored that the country will not hesitate to strengthen its military capabilities, including its missile power, which are entirely meant for defense, and that Iran's defense capabilities will be never subject to negotiations.
Back in February, Leader of the Islamic Revolution Ayatollah Seyed Ali Khamenei called for efforts to maintain and boost Iran's defense capabilities, hitting back at the enemies for disputing the country's missile program.
"Without a moment of hesitation, the country must move to acquire whatever is necessary for defense, even if the whole world is opposed to it," Ayatollah Khamenei said on February 18.