Iran Stresses Policy of Zero Toleration in Ensuring Security
TEHRAN (Tasnim) – Iran's Foreign Ministry underlined that the country would not adopt the policy of appeasement when it comes to its security and the fight against terrorism, a few days after the IRGC launched a missile attack on anti-Iran terrorists in the Iraqi Kurdistan Region.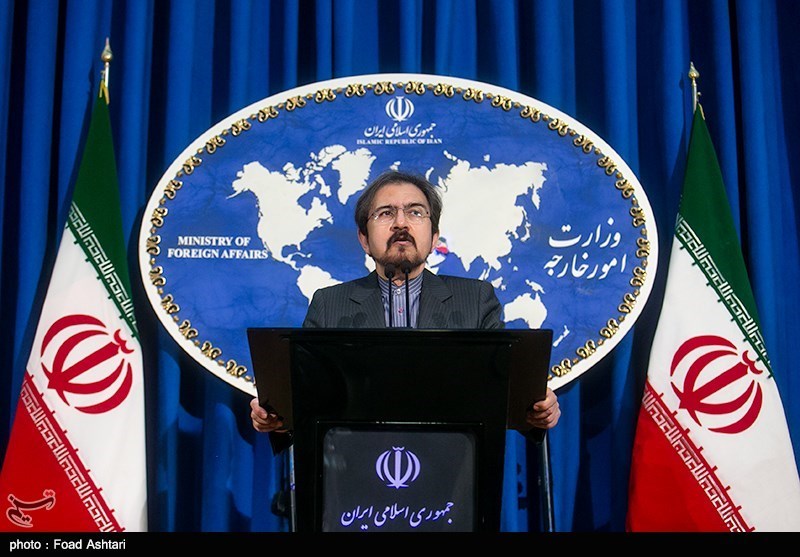 In comments on Monday, Foreign Ministry Spokesman Bahram Qassemi pointed to the IRGC's recent missile attack against the terrorists in northern Iraq, saying, "This was not and is not Iran's favorite option. But the terrorist moves, particularly the killing of the brave Iranian border guards and soldiers, made the Iranian Armed Forces take a retaliatory, preventive and even preemptive action, based on authentic information that has been received."
Expressing the hope for lasting security and stability along Iran-Iraq borders, the spokesman underscored that Iran would show no tolerance toward anybody when it comes to its security and combatting the terrorists and anti-Iranian hostile elements.
On September 8, the Islamic Revolution Guards Corps launched a missile attack on a center in the Iraqi Kurdistan Region which was used for training anti-Iran terrorists and hosted a meeting of terrorist leaders.