Iran-Afghanistan Ties Not to Be Affected by Other Countries: Abdullah
TEHRAN (Tasnim) – Chief Executive of Afghanistan Abdullah Abdullah underlined the importance of his country's relations with Iran and said the relationship will never be affected by a third country.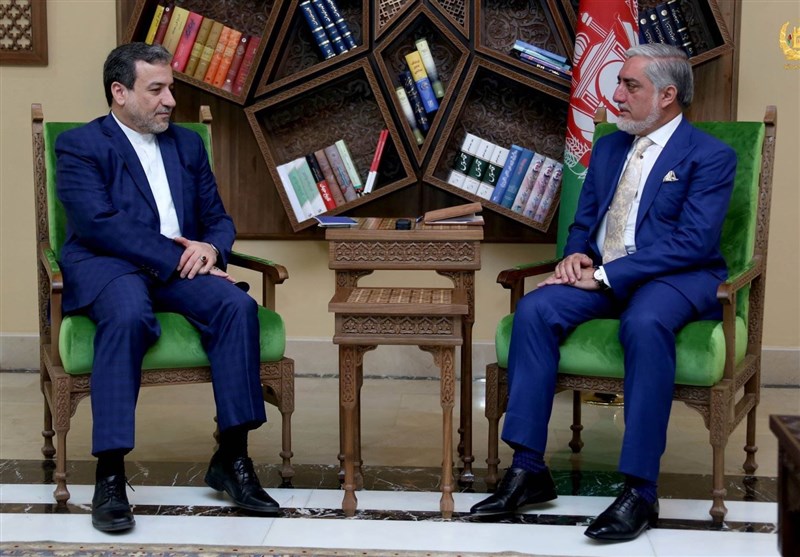 Speaking at a meeting with Iranian Deputy Foreign Minister for Political Affairs Seyed Abbas Araqchi in Kabul on Tuesday, Abdullah said the National Unity Government of Afghanistan is willing to complete and sign a comprehensive cooperation agreement between the two countries.
He further emphasized that Afghanistan will decide on its foreign policy based on its national interests and that relations between Tehran and Kabul will not be affected by a third country.
Araqchi, for his part, said he has paid the trip to Kabul to attend a trilateral meeting between Iran, Afghanistan, and India and to hold talks about the comprehensive cooperation agreement between Tehran and Kabul.
During the Tuesday meeting, the two sides also exchanged views about other topics, including ways to boost cooperation in combatting smuggling and production of illicit drugs and addressing problems facing the Afghan refugees.
In June 2017, Iran and Afghanistan held the first round of talks on a comprehensive strategic partnership document as part of efforts to boost bilateral relations in various areas, including security and defense.
Heading a military delegation, Afghanistan's Defense Minister General Tariq Shah Bahrami paid a visit to Iran in May 2018 for talks on defense cooperation and international issues.