Tehran, Moscow, Ankara 'Responsible Diplomacy' on Syria Working: Zarif
TEHRAN (Tasnim) – Iranian Foreign Minister Mohammad Javad Zarif said the success of "responsible diplomacy" and dialogue between Iran, Russia and Turkey on Syria is helping avert war in the Arab country's northwestern province.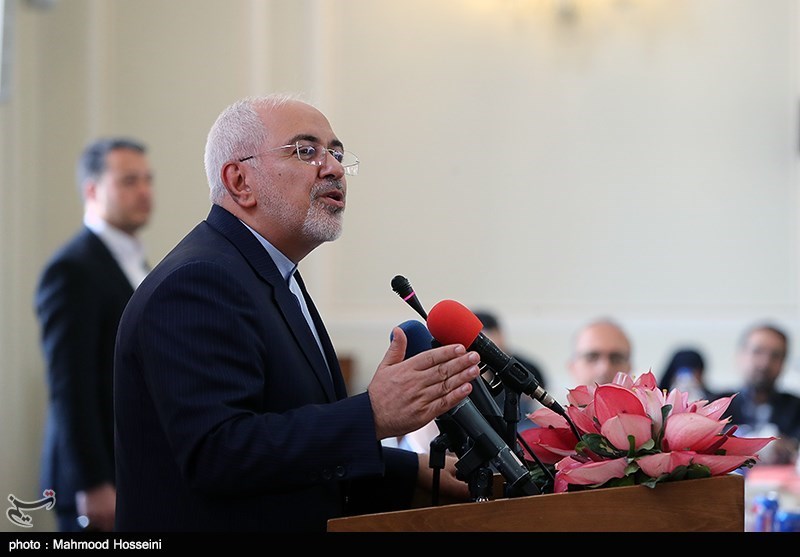 "Intensive responsible diplomacy over the last few weeks-pursued in my visits to Ankara & Damascus, followed by the Iran-Russia-Turkey Summit in Tehran and the meeting is Sochi-is succeeding to avert war in #Idlib with a firm commitment to fight extremist terror. Diplomacy works," Zarif said in a message on his Twitter account on Tuesday.
A trilateral summit was held in Tehran on Friday between Iranian President Hassan Rouhani and his Russian and Turkish counterparts, Vladimir Putin and Recep Tayyip Erdogan, about the Syrian crisis.
Following the summit, the three leaders issued a joint statement, reaffirming determination to continue cooperation until full eradication of terrorist groups in Syria.
The tweet by Zarif came after the leaders of Turkey and Russia said on Monday that they had agreed to create a demilitarized buffer zone to separate Syrian government troops from Takfiri militant groups in the northwestern province of Idlib.