Iran Outlasts Finland in FIVB Volleyball World Championship
TEHRAN (Tasnim) - Iran beat Finland 3-2 (25-19, 22-25, 23-25, 25-23, 15-12) in an epic duel in Pool D of the FIVB Men's Volleyball World Championship on Tuesday.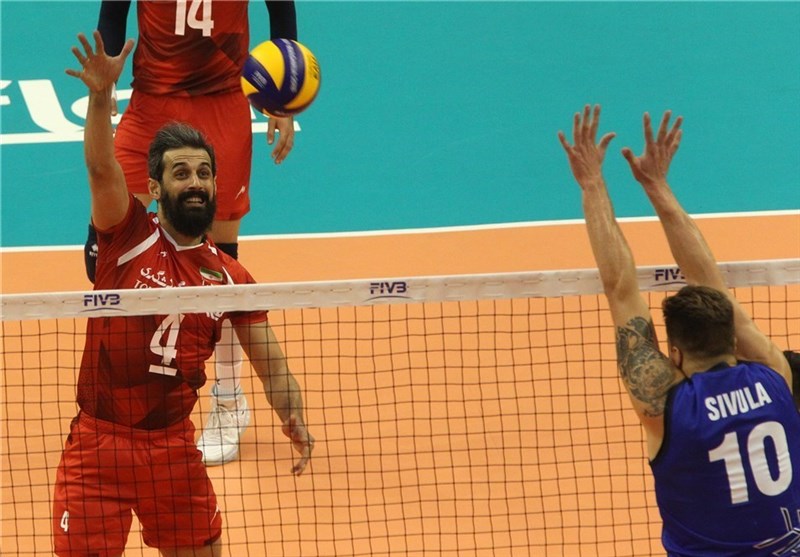 The match lasted 140 minutes, just a couple of the record for a longest match at an FIVB Men's Volleyball World Championship since the introduction of the current scoring system.
Milad Ebadipour was the top scorer for the winners with 18 points. Morteza Sharifi recorded a personal high of the tournament with 16, Ali Shafiei finished with 15.
For Finland Niko Suihkonen accounted for 19 points, Samuli Kaislasalo – for 16.
Iranians await the outcome of Bulgaria – Poland match to learn whether they stay in Varna or travel to Sofia for Round 2.
The 2018 championship is the 19th staging of the FIVB Volleyball Men's World Championship, contested by the senior men's national teams of the members of the Fédération Internationale de Volleyball (FIVB), the sport's global governing body.
The final tournament is being held in Italy and Bulgaria from September 9 to 30. For the first time the tournament is jointly-hosted by more than one country.
The final six will be hosted by Italy at the Pala Alpitour in Turin.