Persepolis A Team with Winner Mentality: Bashar Resan
TEHRAN (Tasnim) - Persepolis Iraqi midfielder Bashar Resan credited winning mentality for his side's 3-1 win over Al Duhail in the second leg of the 2018 AFC Champions League semi-final on Monday.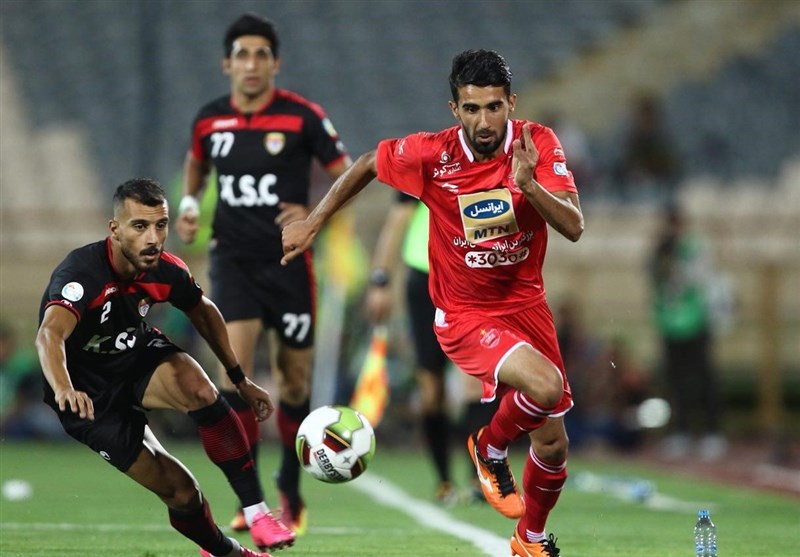 The Iranian side came from 2-0 down on aggregate to record a 3-2 victory, with goals from Jalal Hosseini, and Godwin Mensha either side of a Sultan Al Brake own goal helping them turn the tie around at Azadi Stadium.
"In the first half, we made a mistake in defending a set-piece and conceded, so that put a lot of pressure on us", Resan told the-afc.com.
"But we are winners; Persepolis is a team with a winner mentality, and we channeled that out in the second half. We were all determined to get back into it, worked really hard and took the chances that came our way."
Monday's result ended a nine-match winning run for Al Duhail, who had been aiming to register a record tenth win in a single AFC Champions League campaign.
"You could see Al Duhail was not as dominant as it has been throughout the earlier stages of the competition. We were successful in stopping them.
"Fans were a source of strength for us, they pushed us forward even when we went behind and made Azadi a difficult place for opponents to come to. I would like to thank them."
Persepolis made it back-to-back AFC Champions League semi-finals despite losing some of their biggest stars, without being able to replace them, and Resan believes team effort made up for the talent shortage.
"It was difficult for us as we lost some players and were unable to replace them due to the transfer ban on the club. So, we had to rely on promoting players from within.
"I was playing through an injury I sustained with the national team and one of my teammates was playing through injury too, but with everyone's efforts and hard work we were able to make it through," he concluded.