Iran President Leaves for New York to Attend UNGA
TEHRAN (Tasnim) – Iranian President Hassan Rouhani left Tehran for New York on Sunday to attend the United Nations General Assembly.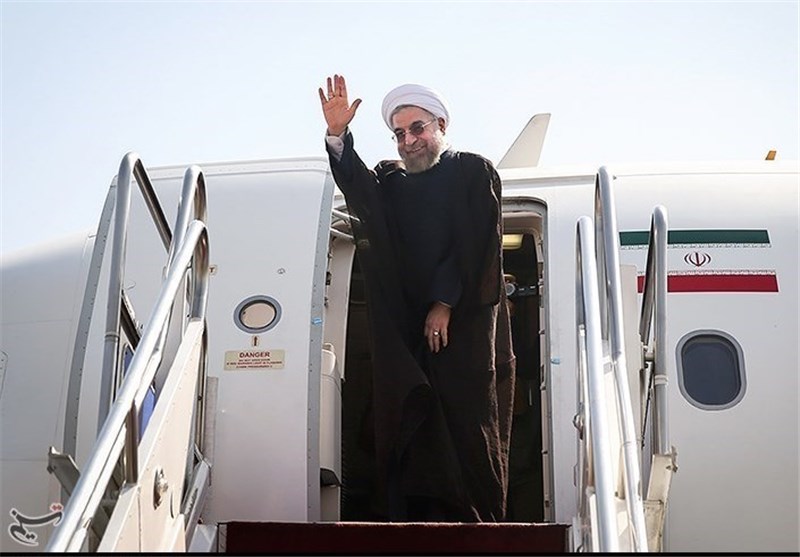 Heading a high-ranking delegation, Rouhani left the Iranian capital on Sunday morning to participate in the 73rd session of the UN General Assembly (UNGA 73).
The session opened on September 18 and will run until September 30.
Foreign Ministry spokesman Bahram Qassemi said recently that the president has no plan to attend the UN Security Council meeting in New York.
During his four-day stay in New York, Rouhani is scheduled to hold talks with the remaining parties to the Joint Comprehensive Plan of Action (JCPOA).
He will also sit down with United Nations Secretary-General Antonio Guterres and media elites and experts.
María Fernanda Espinosa Garcés, President-elect of the 73rd session of the UN General Assembly (UNGA), announced in July 2018 that the theme of the general debate will be, 'Making the United Nations Relevant to All People: Global Leadership and Shared Responsibilities for Peaceful, Equitable and Sustainable Societies.'