Iran's Intelligence Minister Pledges Crushing Response to Plotters behind Ahvaz Attack
TEHRAN (Tasnim) – Iran's Intelligence Minister Mahmoud Alawi decried the terrorist attack on a military ceremony in the southwestern city of Ahvaz, which killed at least 25 people, saying the country's intelligence forces will give "a crushing response" to the plotters behind the incident.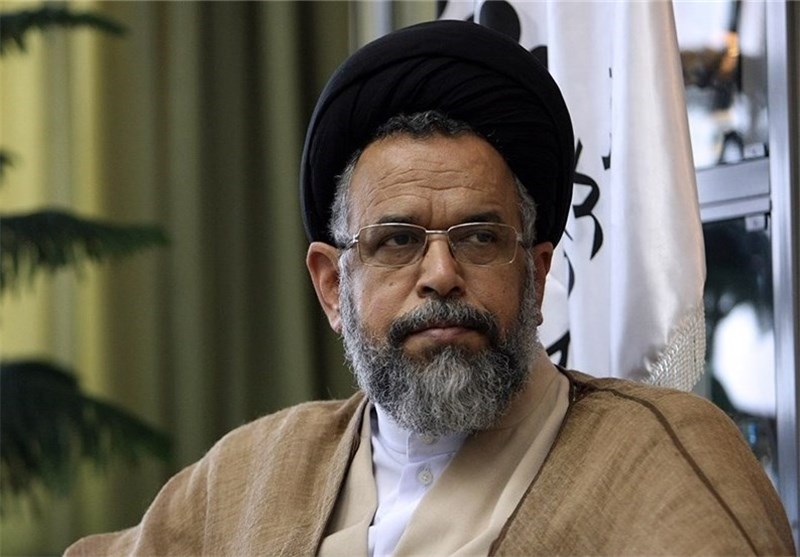 In a message released on Sunday afternoon, Alawi offered his condolences over the martyrdom of a number of innocent people in the terrorist attack and wished those injured in the incident a rapid recovery.
"The ignorant terrorists and mercenaries have blindly created the incident and shed the blood of some innocent people of Khuzestan so that they would be able to make up for the successive defeats of their slavish lords in Iraq, Syria, and other lands," he noted.
The minister further emphasized that supporters of the "horrible crime" should be aware that the intelligence forces of the country, in obedience to the orders of Leader of the Islamic Revolution Ayatollah Seyed Ali Khamenei and President Hassan Rouhani, will spare no effort to swiftly trace the culprits behind the attack and give them a crushing response.
During the military parade in Ahvaz, which was staged concurrently with nationwide military parades on Saturday to mark the Sacred Defense Week, Takfiri militants wearing disguise opened fire at the people participating in the ceremony.
The political deputy governor of Khuzestan Province, Ali Hossein Hosseinzadeh, put the latest death toll from the attack at 25, saying 60 others have been injured.
According to media reports, the Al-Ahvaziya terrorist group has claimed responsibility for the attack.
Iran's Armed Forces staged the countrywide military parades to mark the Sacred Defense Week on the 38th anniversary of the onset of the Iraqi imposed war on the Islamic Republic back in 1980.