Thousands of People Attend Funeral of Ahvaz Terror Attack Victims (+Video)
TEHRAN (Tasnim) - Thousands of people attended Monday the funeral procession of martyrs who were killed in a terrorist attack on a military parade in the Iranian southwestern city on Saturday.
September, 24, 2018 - 12:07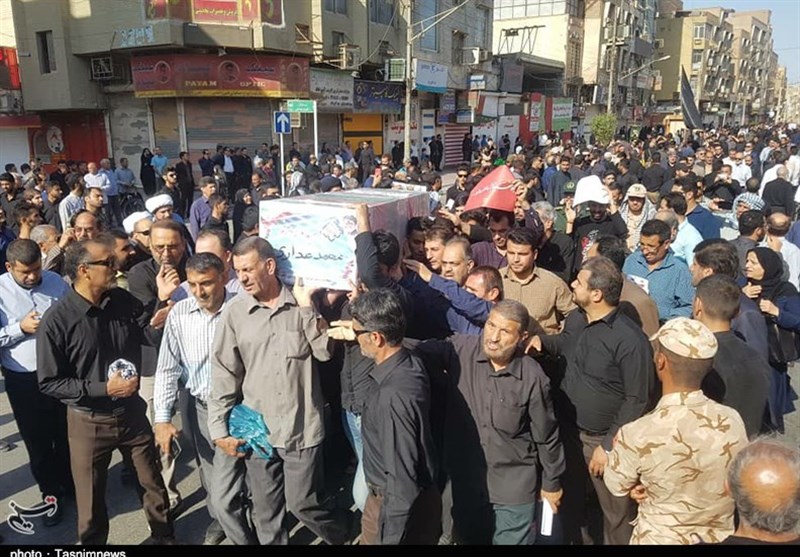 The massive ceremony started at 8:30 a.m. (local time) in the southwestern city with a number of high-ranking officials in attendance.
During the military parade in Ahvaz, which was staged concurrently with nationwide military parades on Saturday to mark the Sacred Defense Week, Takfiri militants wearing disguise opened fire at the people participating in the ceremony, killing 25 including a 4-year-old child and injuring 60 people.
According to media reports, the Al-Ahvaziya terrorist group has claimed responsibility for the attack.